SPM520 Pellet Plant in Lithuania
Established in Lithuania in 2011, this complete wood pellet line has 1 set of SPM 520 pellet mill. The production reaches to 1.8 tons/hour.
This plant includes sawdust sifter,rotary drum dryer,pelletizer,pellet cooler,pellet sifter,bagger,etc. The PLC control cabinets can be connected with SCADA system for remote monitoring and control.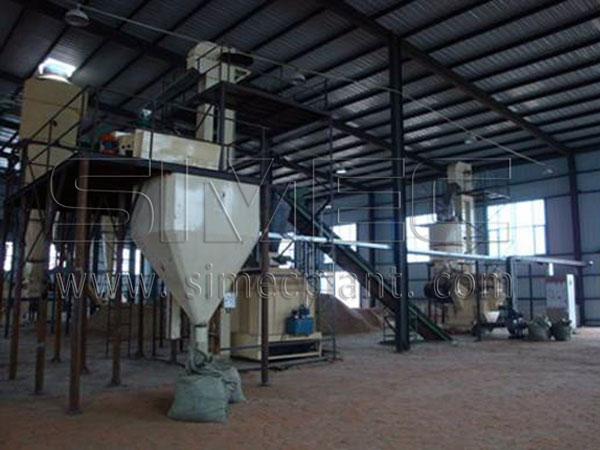 Pelletizer And Cooler
Rotary Dryer