Pellet Line In Belarus
Located in Belarus, with 2 sets of SPM520 pellet mill, the anual production of this pellet line is up to 15 thousand tons. This complete sawdust pellet line includes crusher, dryer, SPM520 pellet mill, cooler,pellet sifter, and pellet packing system.
The compact designed complete sawdust pellet line uses the minimum workshop sapce and make sure the easy opearation and maintenance, meawhile apllies some safty method.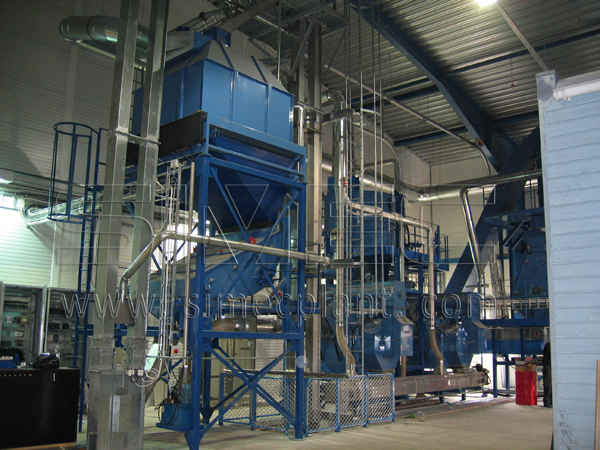 2 Sets of SPM520 Wood Pellet Mills