Sengon Wood Pellet Production Facility in Probolinggo
In June 2018, a wood pellet production facility was up and running in Probolinggo, East Java, Indonesia. Main raw material is Sengon wood materials from sawmills nearby. Sengon is also called Albasia. Sengon wood pellets have low ash content and high calorific value. Beside being used as clean biofuel, Sengon pellets can also be made as horse bedding material. Horse will not be hurt even if it ate Sengon pellets.
This Sengon wood pellet facility adopted SPM520 model pellet mill from SIMEC. Other conveyors, cooler & sieve were fabricated locally to control total investment budget. The pelletizer is equipped with roller temperature monitoring system, automatic lubrication system, SKF bearings, pneumatic quick-dump bypass, overload shear pin and other protection devices.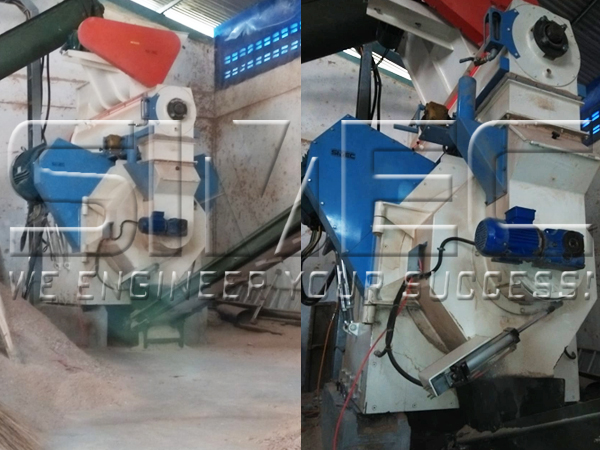 Wood Pellet Mill SPM520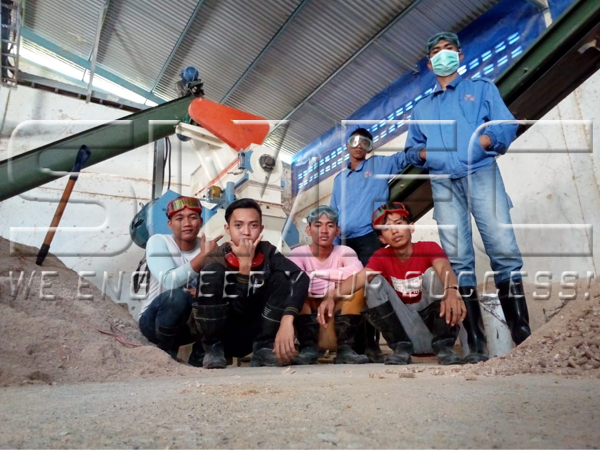 Pellet Plant Staff
By studying operation manuals & videos from SIMEC, the local staff themselves have completed installation and commissioning of wood pellet mill successfully. Production capacity at the moment is 1.5 tons/hour. But the client will expand it soon to meet the increasing market demand.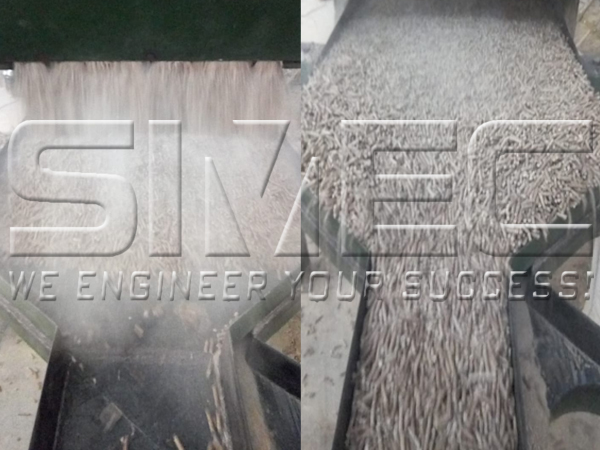 Sengon Wood Pellets Being Discharged from Cooler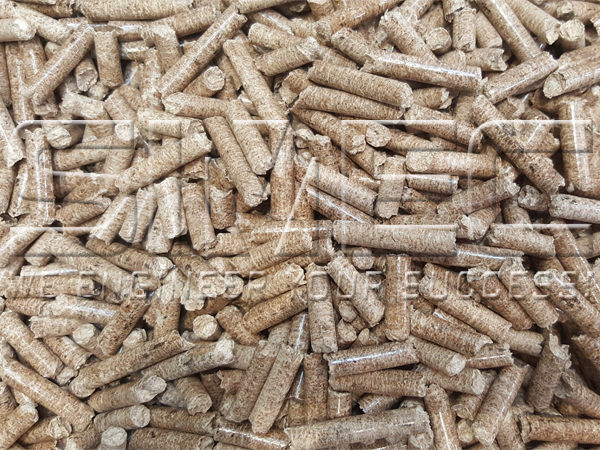 Final Sengon Wood Pellet
Beside providing technology & machinery, SIMEC has added value service to market wood pellets made by SIMEC technology. We guarantee the quality & reliable supply of wood pellets.
Below is updated test report of Sengon wood pellets issued by authoritative third party (SUCOFINDO).

REPORT OF ANALYSIS
Client: Member of SIMEC Pellet Union, located in Probolinggo

THE FOLLOWING SAMPLE(S) WAS/WERE SUBMITTED AND INDENTIFIED BY CLIENT AS:

TYPE OF SAMPLE :WOOD PELLET
DATE OF RECEIVED :October 30, 2018
DATE OF ANALYSIS :November 01 up to 08, 2018
TEST REQUIRED :Total Moisture, Ash Content, Gross Calorific Value, Total Sulful, Bulk
Density & Chloride
DESCRIPTION OF SAMPLE :Form :Pellet
Weight / Volume :±4 Kg
Packing :Unsealed plastic bag
SAMPLE INDENTIFICATION :
(STATED BY CLIENT) ---

We have tested the sample(s) submitted and the following results were obtained:
Parameters
Unit
AR
(As Recived)
DB
(Dry Basis)
Tesat Method
Total Moisture
% wt
6.14
---
ASTM D 2961 - 17
Ash Content
% wt
1.28
1.36
ASTM D 3174 - 17
Total Sulfur
% wt
0.09
0.09
ASTM D 4239 – 17e2
Gross Calorific Value
Kcal/Kg
4402
4690
ASTM D 5865 - 13
| | | | |
| --- | --- | --- | --- |
| Parameters | Unit | Test Result | Test Method |
| Bulk Density | Kg/m3 | 812 | ASTM D 1895 |
| Chloride | % wt | 0.158 | Sectrophotometric |