Wood Pellet Project in Central Java,Indonesia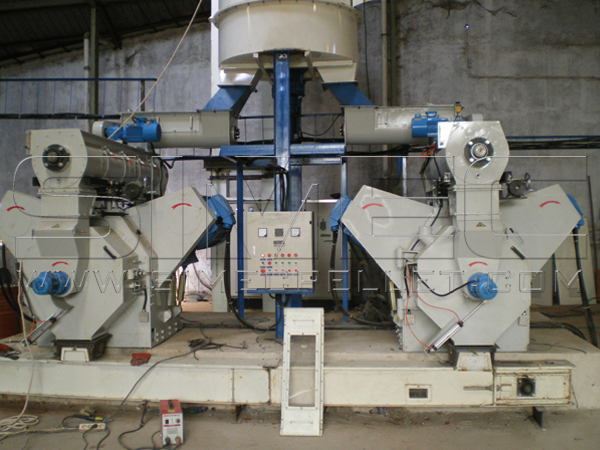 Wood Pellet Mills SPM520
This project is 3~4 tons per hour wood pellet plant located in Central Java, Indonesia.
SIMEC is project designer, machinery supplier and installation contrator. The investors are from Holland. SIMEC technician team has completed the installation and commissioning in the middle of November,2014.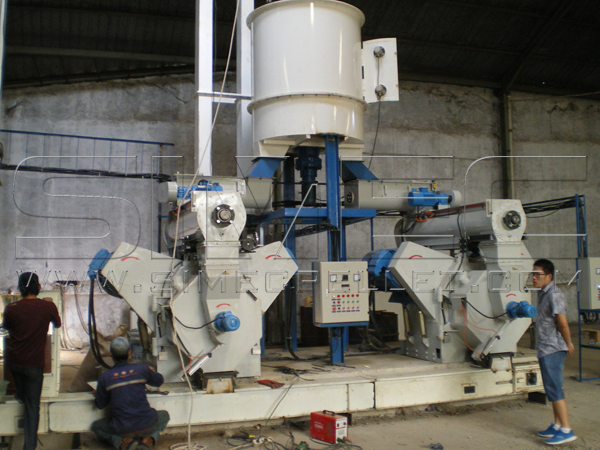 Pellet Mills for Installation
Wood species of the project include: Mahogany wood, Teak wood, Mangoo wood, and Albasia wood in Indonesia as well.
The pellet plant includes BX218 Drum Chipper, MFSP80*100 Hammer Crusher, 2 sets of SPM520 Wood Pellet Mills, Pellet Cooler, Pellet Sifter, and Jumble Bag Packing System.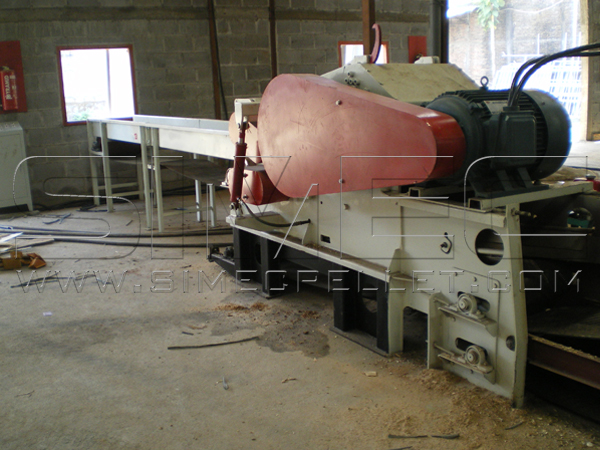 Drum Chipper BX218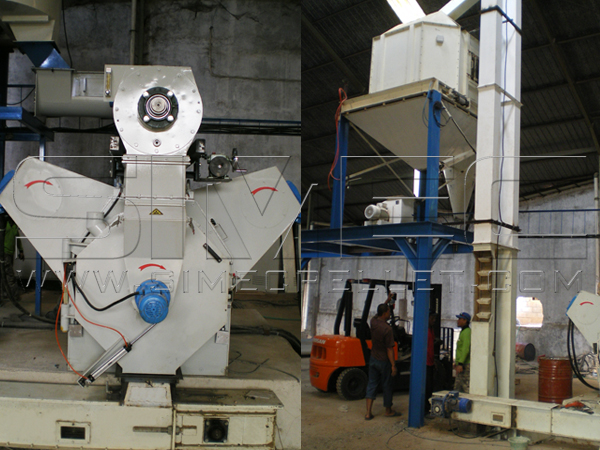 SPM520 Pellet Mill and Pellet Cooler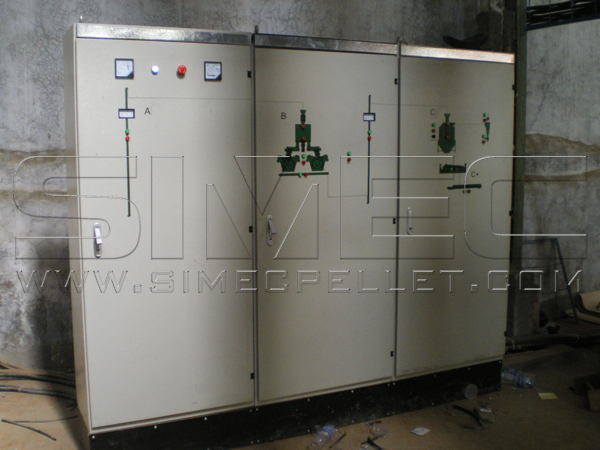 Control Panel for Pellet Mills
Now the pellet mills are running successfully. All pellets are exported to South Korea. The investors' plan is to make 1 container of wood pellets per hour. This is project expansion plan in the coming year.
It is about 18 tons wood pellets inside one set of 20 ft container. 20 pcs of 900Kg Jumble Bags.
We are improving day by day, and hope SIMEC technology and machinery will make more success stories for investors in biomass pellet field!