Bagasse Pellet Project In Indonesia
In the middle of November, it's the coming winter season in China. SIMEC has finished a bagasse pellet production project successfully in Pati, Central Java, Indonesia. Our customer, the second largest sugar factory in central Java, was very satisfied with SIMEC technology and output pellets. SIMEC mainly provided the SPM780 pellet mill with 2.5-3 TPH capacity and SKLN 14x14 integrated pellet cooler & sifter. The rotary dryer and bagasse crusher were provided by a local supplier.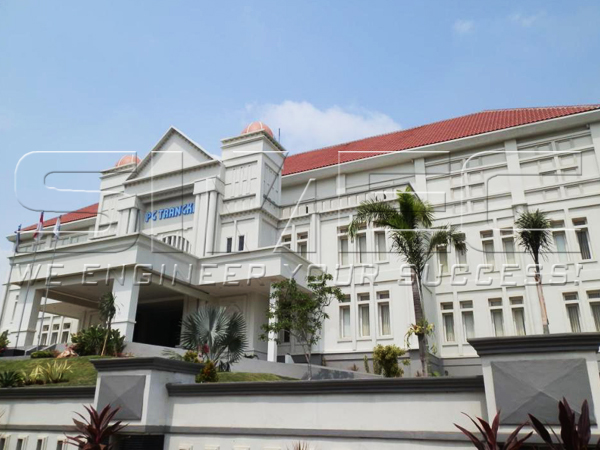 Sugar Mill Office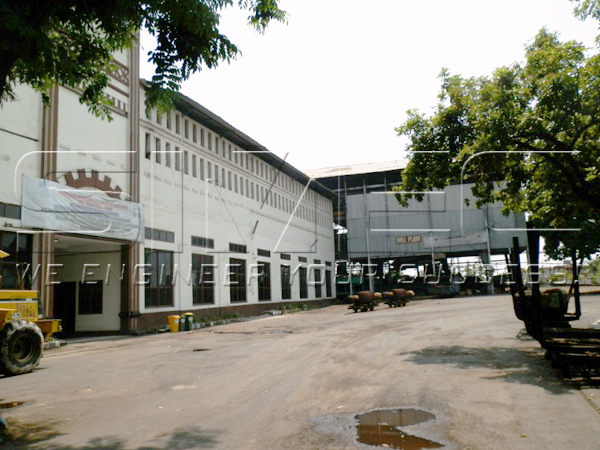 Sugar factory in Pati, Java
The bagasse of this sugar factory was often stored in bulk and baled. It was utilized as the biofuel for their own boilers or sold as the raw material of the fungi medium. The customer would export the bagasse pellets as cattle feed to Japan.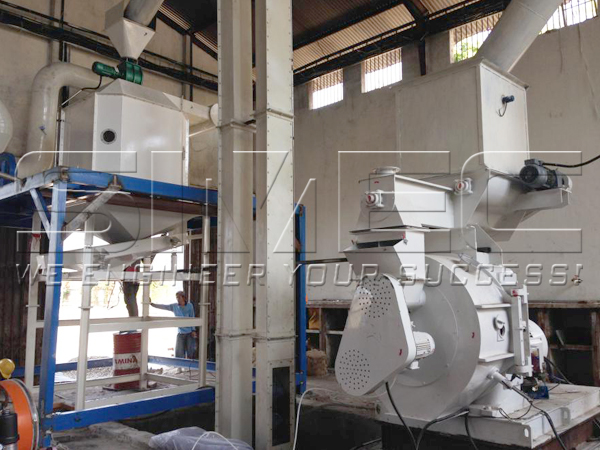 SIMEC SPM780 Pellet Mill, and SKLN 14x14 Pellet Cooler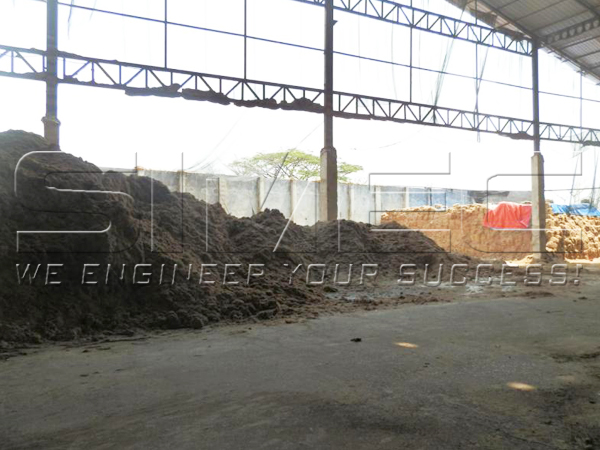 Bagasse Storage in Sugar Factory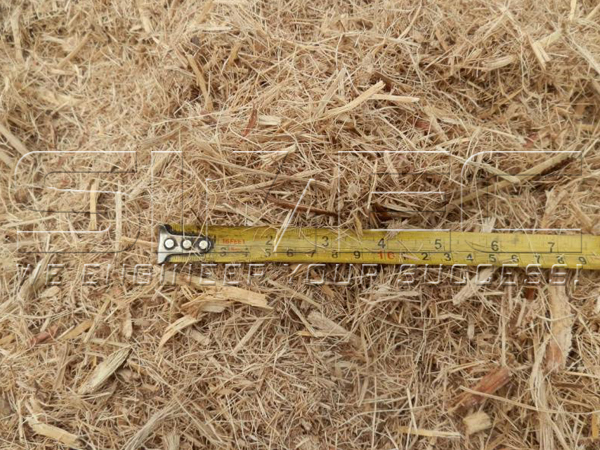 Initial Bagasse Size
After the customer finished the installation and electrical works, two of our technicians were sent on site for the commissioning of the pellet mill and pellet cooler and training the operators. In this project, before pelleting, the bagasse was dried in the rotary dryer firstly, and then crushed in the bagasse crusher. With our rich experience of producing the bagasse pellets, the suitable moisture and size of the bagasse before pelleting are 15%-18% and 3-5 mm.
Nevertheless, the raw material processed by the dryer and crusher of this project could not meet the suitable humidity and particle size. The moisture was reduced to 20%-23%, and size to 10-20 mm.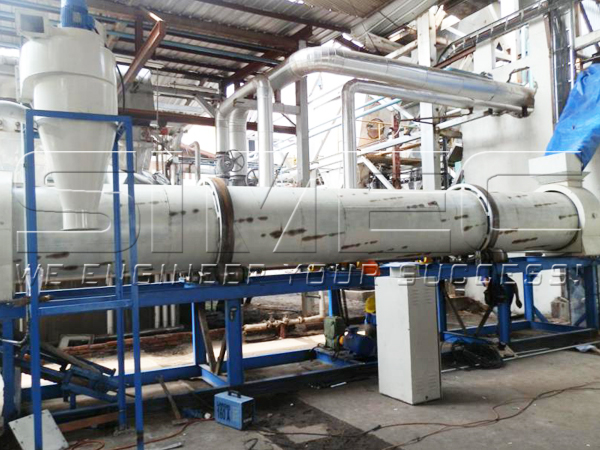 Rotary Dryer
Bagasse Fiber Crusher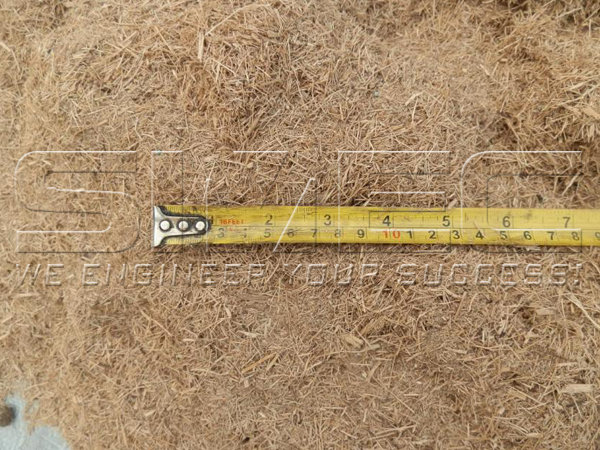 Crushed Bagasse Fiber
Under the above mentioned pre-treated raw material condition, the pellet mill was running well and pellets output smoothly. The speed adjustable anti-blockage screw feeder conveyed the bagasse continuously into the pellet chamber; the unique design double force feeders fed the bagasse evenly to the pressing area. The output pellets after cooling and sifting were very hard and glossy.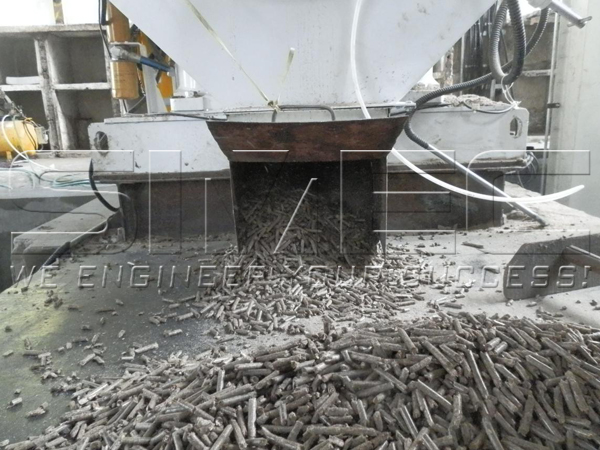 Bagasse Pellet Outputting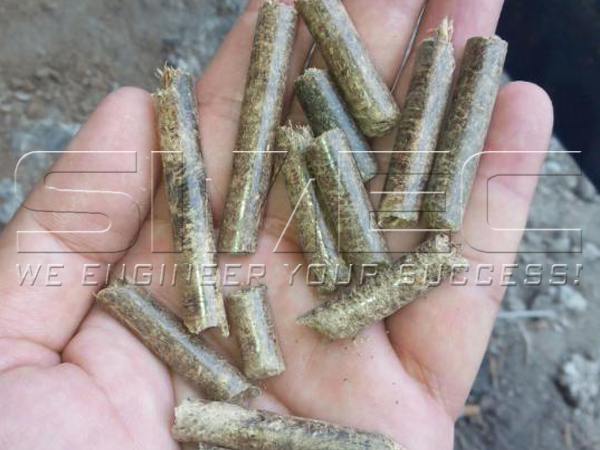 Final Bagasse Pellets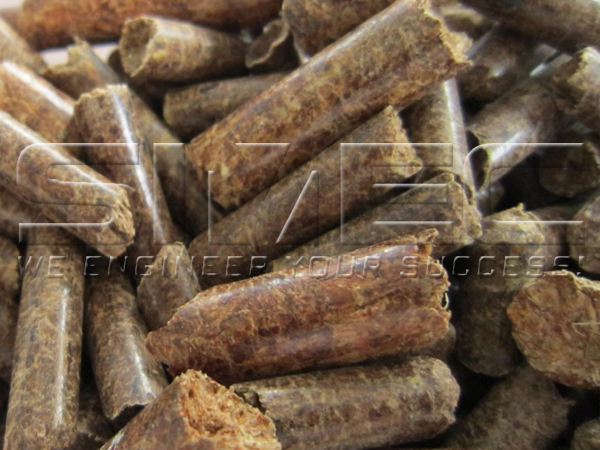 Bagasse Pellets
SIMEC is always committed to providing our customers with the most suitable bagasse pellet production line. We sincerely hope to establish long term cooperation relationship with our customers and partners. If you have the sugar cane bagasse to deal with, please contact us. We would help you to convert the fiber into valuable feed pellets or biofuel pellets by our rich project experience and reliable technology.