Solid Waste Shredder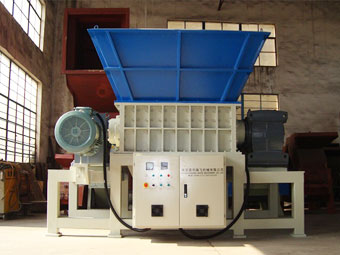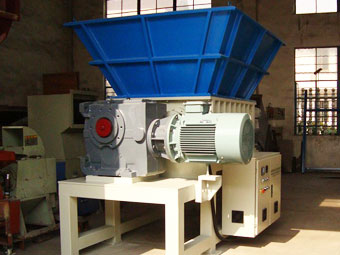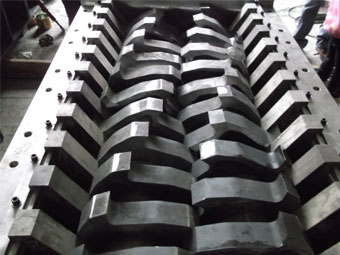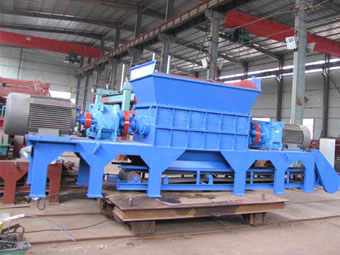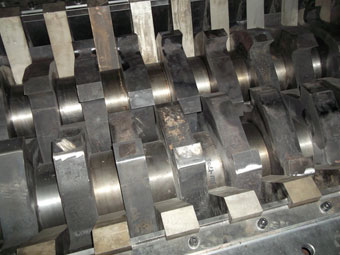 Wood Shredder Main technical parameter:
| | | | | | | |
| --- | --- | --- | --- | --- | --- | --- |
| Type | SD-2600 | SD-1900 | SD-1500 | SD-1200 | SD-1000 | SD-600 |
| Motor power(Kw) | 160+160 | 90+90 | 45+45 | 37+37 | 37+37 | 15+15 |
| Output(ton/hour) | 15~18 | 8~10 | 6~8 | 5~7 | 3~6 | 1~3 |
| Weight(Kg) | 16000 | 9600 | 7500 | 6000 | 5200 | 3500 |
| Discharge conveyor(Kw) | 4 | 3 | 3 | 3 | Optional | None |
| Output particle size(cm) | 3~10 | 3~10 | 3~10 | 3~10 | 3~10 | 3~10 |
| Bin size(m) | 2x3.5 | 1.6x2.5 | 1.2x1.8 | 1.4x1 | 0.8x1 | 0.7x0.75 |
| Overall size(m) | 8x4x4.3 | 6.5x1.6x2.4 | 5.2x1.5x2.4 | 3.2x1.5x1.9 | 2.9x1.5x1.7 | 2.1x0.85x1.6 |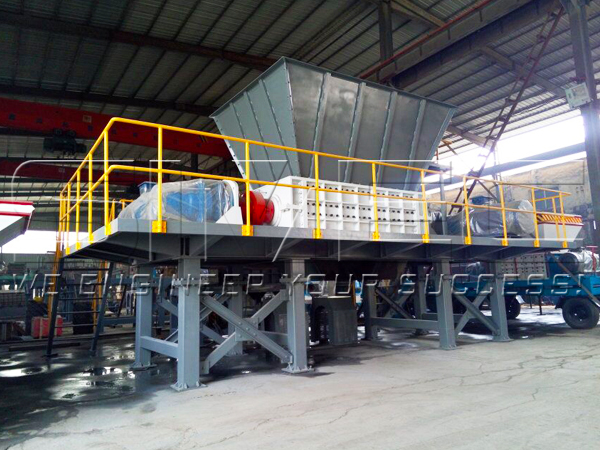 Scrap Car Shredder SD2600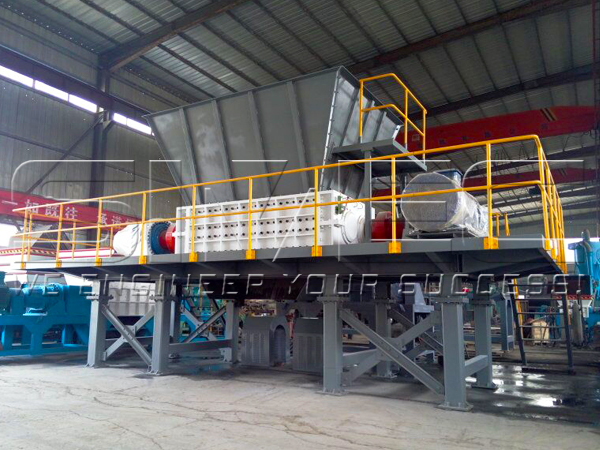 Solid Waste Shredder SD2600



Wood Shredder Machines Features:
With super thickened steel plate after finish machining body, wide angle hexagonal strong rotating shaft and big size sturdy feeding hopper,even big size raw material can be fed in smoothly;
Specially designed and produced rotary cutters with unique design in thickness, shape and arrangement sequence, strong shearing force and sharp blade edge ensure high shredding efficiency;
The control system is adopted with start, stop, reversal and overload automatic reversal control functions ensures risk-free safety operation;
Low speed rotation, low noise, few dust;
Cutters is made of special tool steel, sturdy and durable;
SIMEC Shredder has double shaft design. It can process various kinds of material into small pieces, such as wooden pallets, vehicle tire, building template, straw bales, paint pots. Sizes of output material can be adjusted by customize the knives. We can design the shredder according to customers' requirements.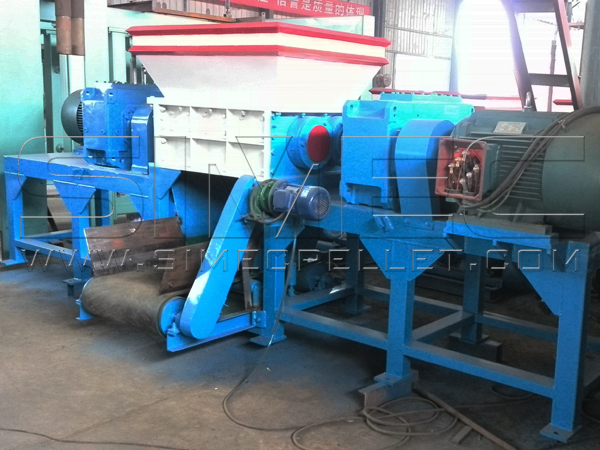 Solid Waste Shredder SD1000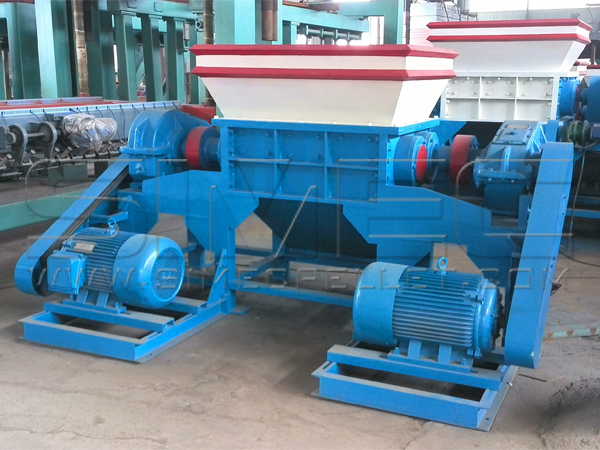 Solid Waste Shredder Belt Type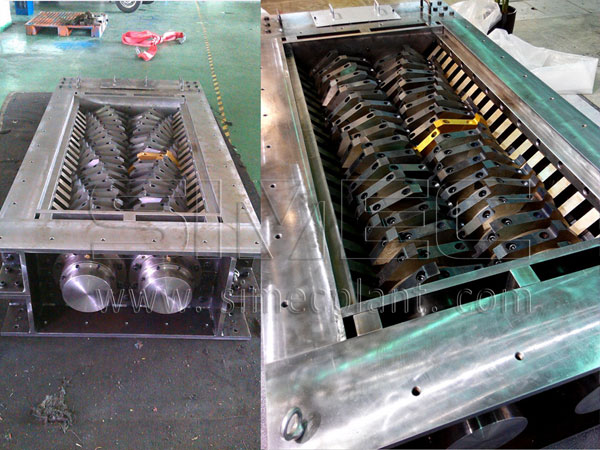 Shafts And Knives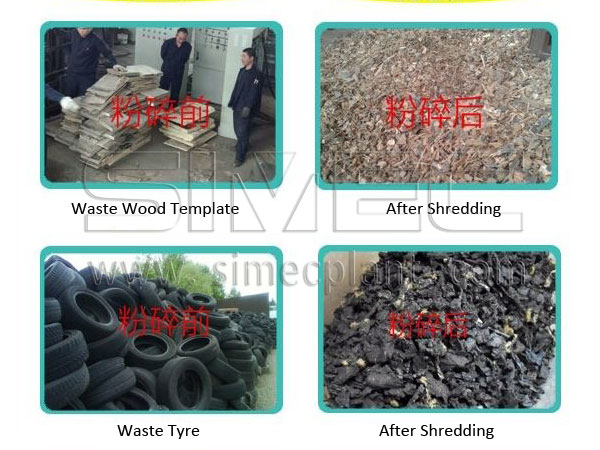 Shredding Test
SIMEC series Double Shaft Shredder, with CE motor and adopts the automatic system controlled by microcomputer (PC). The control system is adopted with start, stop, reversal and overload automatic reversal control functions with the features of lows peed rotation, large torque and low noise, etc. The bearing seat adopts the open type, which is easy and convenient to dismantle and change the door, suitable to shred the large, thick and strong materials.
Materials that can be shredded by this shredder are as followings:
1. Various hollow container: plastic beverage cans, plastic barrels, drums, packing box and packing barrel, etc;
2. Waste electrical appliances: TV set, washing machine and refrigerator shell, etc;
3. Pipe: large pipes, pipe fittings and PE pipe, etc;
4. Waste template: wooden pallets, plastic pallets and forklift pallet, etc;
5. Waste tires: car tires, truck tires, etc;
6. Scrap metal: car shell, aluminum, scrap aluminum casting, engine casing, lead and steel in thickness of 5mm or less;
7. The restaurant kitchen garbage, household waste, animal carcasses, RDF derivatives, medical waste, biological straw and garden waste, etc;
8. Plastic head material, paper plant twisted rope.

Some Videos for Shredding Tests:

Important Notes:
1, Shredder knife thickness is divided into 15mm, 20mm, 40mm, 50mm, 75mm and 100mm, the knife blade can be chosen according to the pellet size needed after shredding;
2, The Shredder knife blade is a single claw one, if users need double claw blade or multi claw blade, please contact with the business department;
3, The thickness and the number of claw knife of Shaft Shredder can be replaced according to different materials. It can be equipped with pressing device in order to improve the production while crushing hollow materials.
Structure Features:
1. Shredder Body
The main body of the device is made of high quality steel plate welded to eliminate stress treatment/ modular machining, to ensure the stability of equipment in the heavy load for a long time.
2. Rolling Crushing Knife/ Fixed Knife
Rolling crushing knife material adopts special alloy tool steel forging blank, precision machining, repeatedly heat treatment and cryogenic freezing heat treatment technology. With uniform hardness and toughness, the knives can be repeatedly repaired, ensuring the cutting capability and service lifetime. Fixed knife uses patent hook type installation, that enhances the function of changing knifes, making them more efficient to be maintained and changed.
3. Shaft/Seal
The shaft seat adopts patent split detachable type, so that components such as the rolling crushing knife, fixed knife and bearing can be quickly removed, making knifes easy to maintain and change. Special seal structure can efficiently stop the touch between broken materials and grease, and can also protect the shaft and gear wheel when dealing with liquid materials.
4. Knife Bearing
Refined by special high-strength overloaded steel, the knife bearing can match the knives well for efficient cutting.

Performance Characteristics
1. This machine can shred pieces of large solid waste, basket materials, pipes, sheet metal, wood, tires, scrap metal drums and large roll film that general machine cannot break.
2. Special thick sheet precision machining composite structure frame, powerful wide-angle hexagonal columns rotating shaft and large diameter solid Input hopper, making it safely for you to input raw materials.

More Videos for Shredding Tests: