Screw Conveyor
Screw conveyor is a kind of continuous transmission equipment which without immunity traction components, it uses rotation screw to convey material. The screw conveyor is of simple structure, low marking cost, strong sealing, safe, convenient operation and other advantages.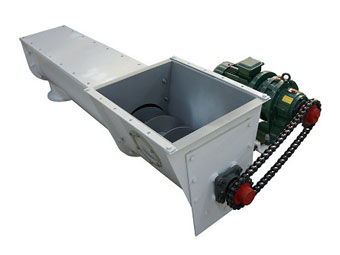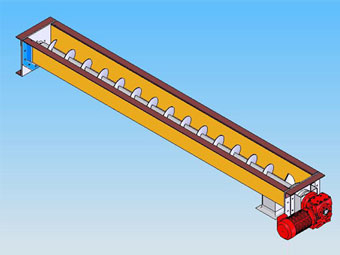 Main characteristics of screw conveyor
Compact structure, small cross section, light weight
Good seal performance, good transportation efficiency
Flexible technological arrangement, easy to be installed , dismantle and moved, safe operation.
Totally enclosed design for dust and vapor-tight requirements
Two conveying direction at one machine can be realized.
Convenient and safe operation, low manufacture cost
Material agitation and dispersing are realized during conveying.
Bottom off cleaning door, block proof door and electrical control system are optional as to required.