2 TPH Corn Cob Pellet Project in Thailand
Thailand Corn Cob Pellet Line Test Run Video:
In recent years, many biomass power plants in Thailand have been established based on the encouragement of the government. In Thailand, corn is the main grain plantation in the farm land. The corn is harvested twice per year. The corn cob becomes the large surplus of the residues. To convert corn cobs to biomass pellets, which are used as the fuel of the biomass power plant, is the best way to use the cobs efficiently and promote the added value. Our local partner decided to put the first model project in Nanoi.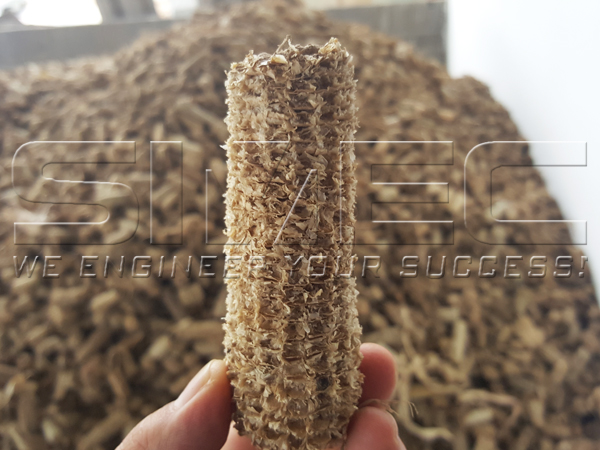 Corn Cob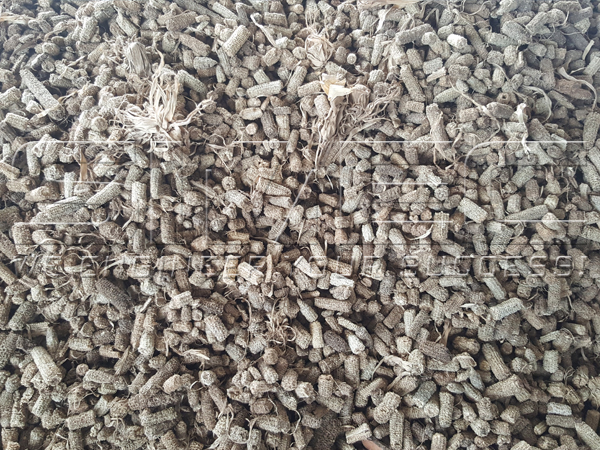 Raw Material Corn Cobs
The 1.5-2 TPH complete corn cob pellet line including Corn Cob Crushing System, Pelleting System, Pellet Cooling and Sifting System. It includes 1 set of MFSP80-I hammer mill, 1 set of SPM520 biomass pellet mill and 1 set of SKLN 14x14 pellet cooler&sifter. SIMEC designed the MCC control cabinet to help our client operate the complete pellet line automatically. The PLC control system is utilized on the crushing system. When the running current of the hammer mill above the setting current, the speed of the belt conveyor would slow down automatically. That would help prevent the overloading running of the hammer mill.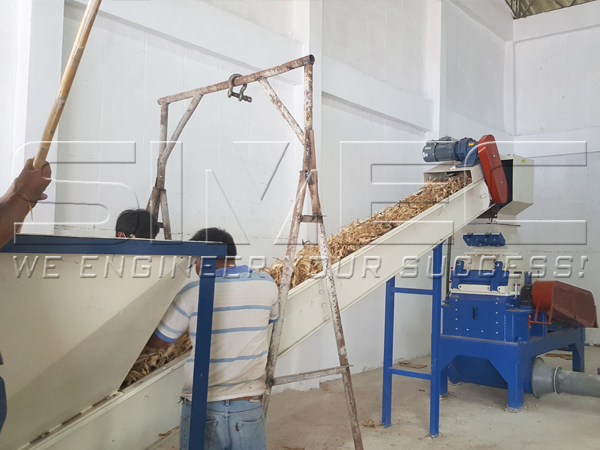 Corn Cob Crusher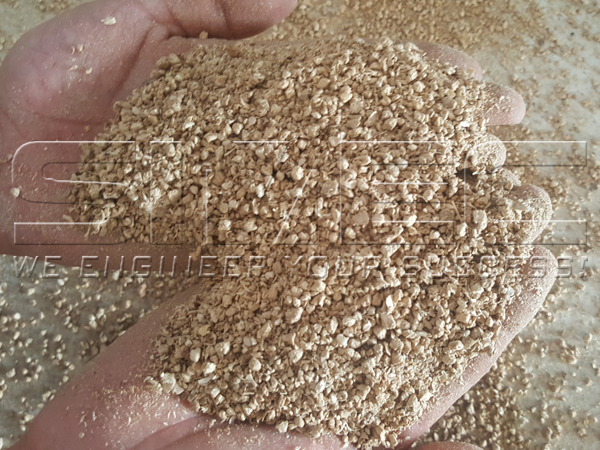 Crushed Corn Cob
Before we came to the project site, our partner's professional team has already completed almost all kinds of installation work, according to the detailed layout drawing, installation drawings and cable drawings supplied by SIMEC.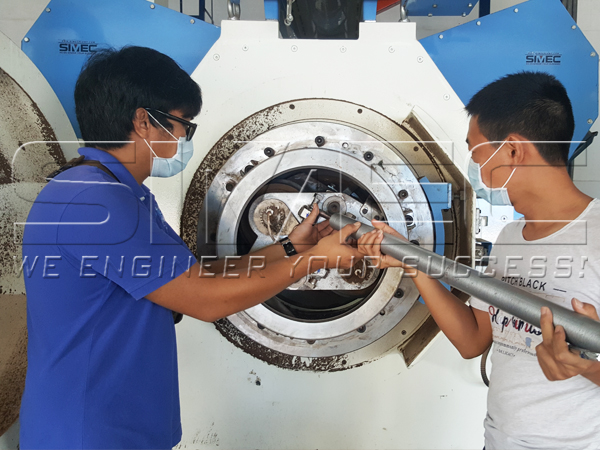 Adjusting the Corn Cob Pellet Mill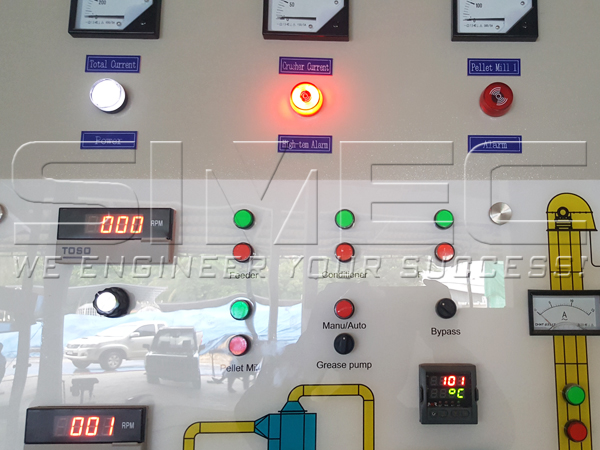 Electric Control Cabinet Panel
The most important thing to do the commissioning of the corn cob pellet line is to try to find the correct moisture content without the dryer. The moisture of the client's corn cob is not average, due to the climate, the outside layer of the cob pile is dry, but the inside cobs are wet. So during the pelleting, the shape of the pellets sometime is good, sometime is not good. And the uneven moisture content would affect the capacity of the pellet line.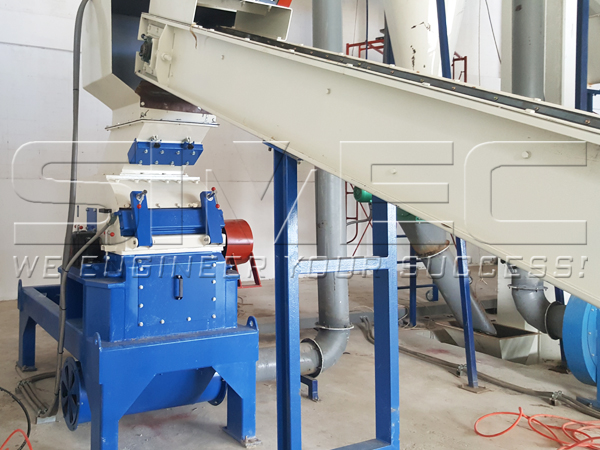 Corn Cob Crushing Sytem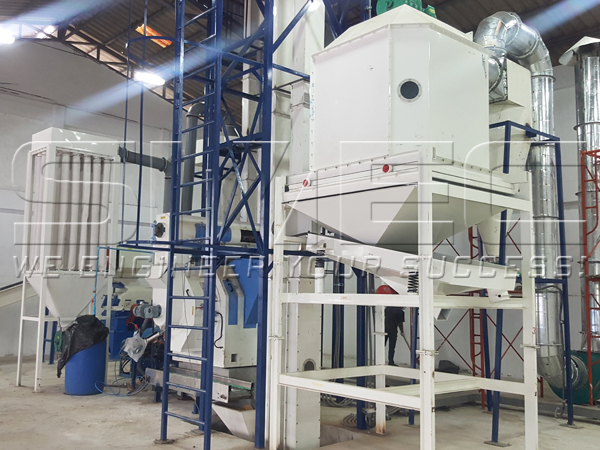 Corn Cob Pellet Line
The best way to deal with such kind of raw material is to try to mix the pile of the cobs evenly by loaders before they are fed into the pellet line. After the client learned how to control the correct moisture content of the cobs, commissioning and production became smooth.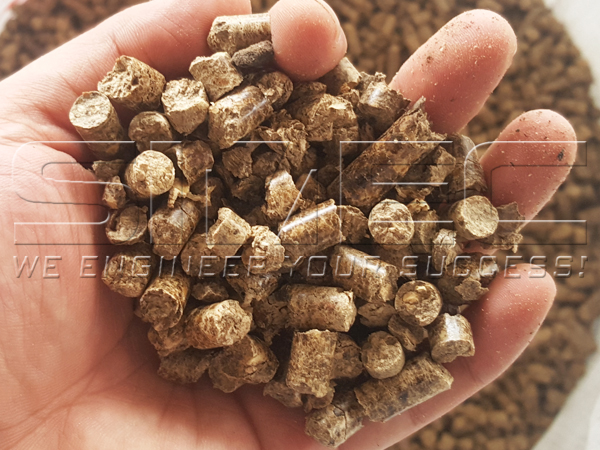 Corn Cob Pellet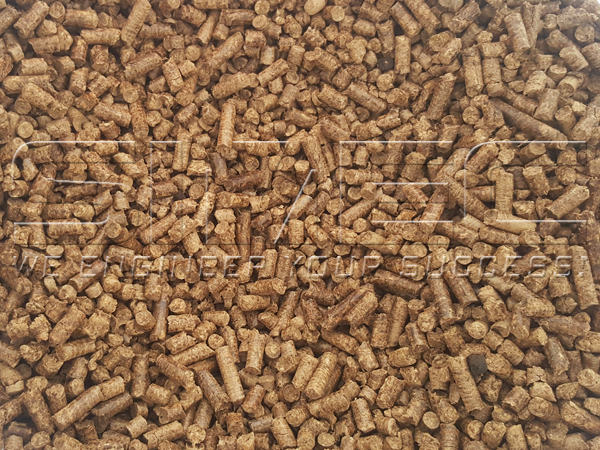 End Product of Corn Cob Pellet
During the 2 weeks, SIMEC technical team helped the client complete the residual installation work and taught the operators how to operate and maintain the pellet line correctly. Even though the client can operate the complete corn cob pellet line independently, the operators would still need to accumulate rich experience in the future.