2 TPH Cotton Stalk Pellet Plant in Uzbekistan
In the middle of May, 2018, installation & commissioning work of 2 tons/hour biomass pellet plant has been completed under SIMEC technicians' guidance. The project is located in Andijan, Uzbekistan. Main raw material is cotton stalk, while rice husk and wood sawdust as alternative materials.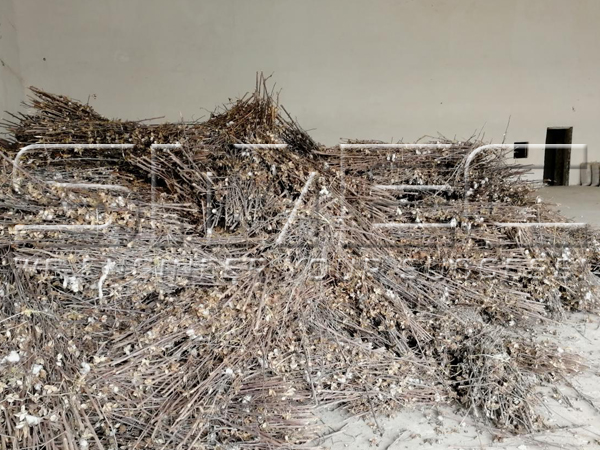 Cotton Stalk Bales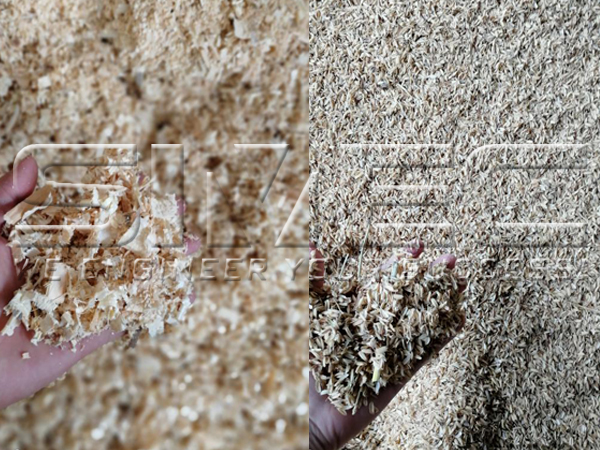 Wood Sawdust & Rice Husk
The pellet line includes raw material crushing system, drying system, pelletizing system, pellet cooling & sieving system, manual bagging device, and electric control system, etc. Pelletizing system adopts 2 sets of SPM420 model pellet mills. Designed production capacity of each pellet machine is 0.8~1.2 tons/hour.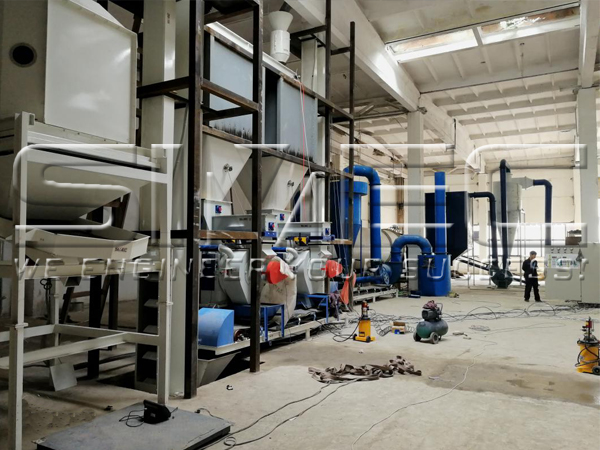 Compete Pellet Line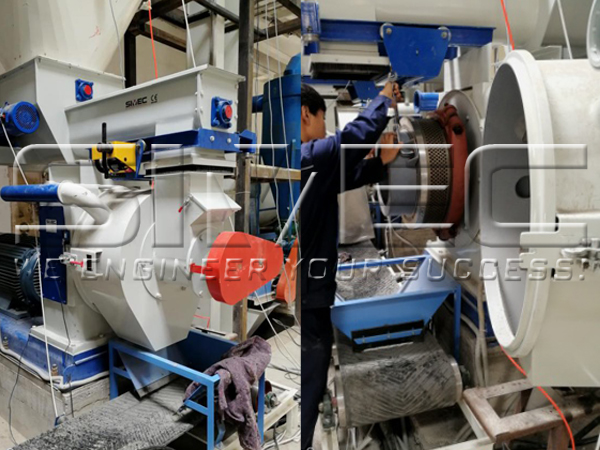 SPM420 Pellet Mill
In Uzbekistan, cost of oil & gasoline is quite high. In cold climate, local people have to build greenhouse to grow vegetables. Hot air stove or boiler is necessary facility to heat
their greenhouse. So far, many stoves & boilers still use expensive fossil fuel, such as oil/gas.
Our client's business plan is to develop solid biomass pellet fuel production, meanwhile manufacture biomass pellet stoves & pellet boilers.
Biomass pellets can be made from local waste material, such as cotton stalk, rice husk and wood sawdust. This project will convert waste into wealth.
Pellet stove & pellet boilers will replace existing fossil fuel stove/boilers. This will reduce the fuel consumption cost for greenhouse heating facility, and also reduce harmful emission.
We believe the supply package of our client will greatly benefit local greenhouse owners.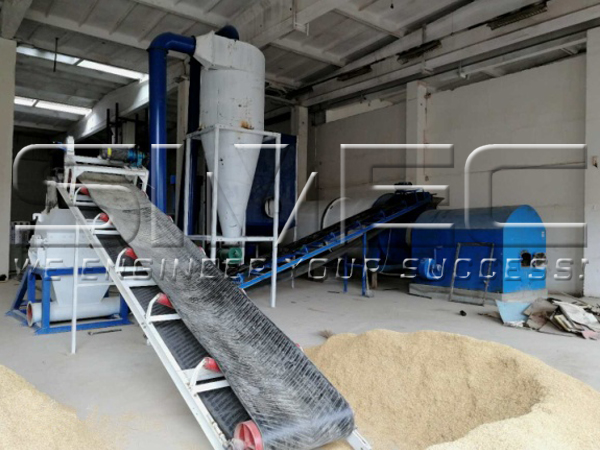 Hammer Mill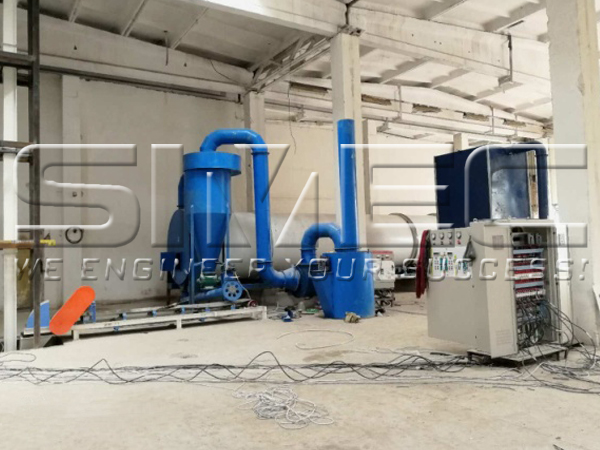 Rotary Dryer
This 2 tons/hour cotton stalk pellet plant is just a pilot project that will introduce biomass pellets to the local market. More and more pellet projects will be built in the near future.
It took about four weeks to complete installation, commissioning and training work. Local technicians now know how to operate and maintain the pellet mill in a proper way.
SIMEC technicians will keep following up their production and provide technical assistance.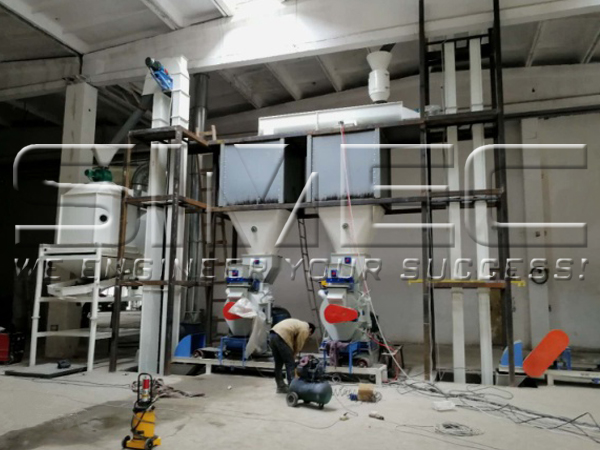 Two Sets of SPM420 Pellet Mills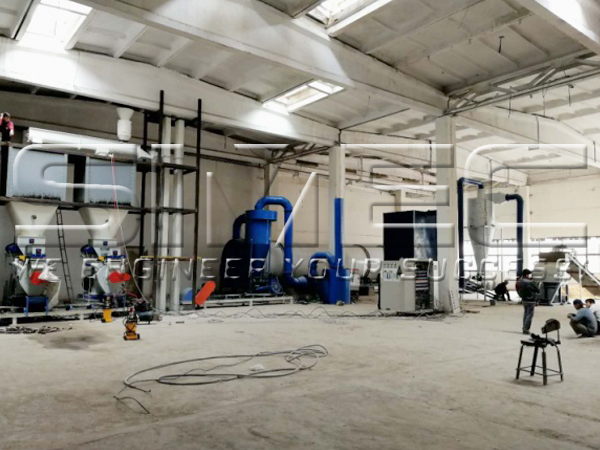 Over View of the Uzbekistan Pellet Plant