5 TPH Chicken Manure Pellet Plant in Turkey
In November 2020, a 5 t/h chicken manure pellet plant has been installed in Göynük, Turkey, all using SIMEC technology and pellet machinery. The chicken manure pellets will be used as a feedstock for Biomass Gasifier which is designed to operate in Ultra Clean Gas Mode for power generation. So electricity power can be generated from chicken manure pellets!
SIMEC has built a number of chicken manure pellet plants all over the world, but most of the cases are for organic fertilizer production. As is known to all, chicken manure is a very common raw material for the production of compost and organic fertilizer.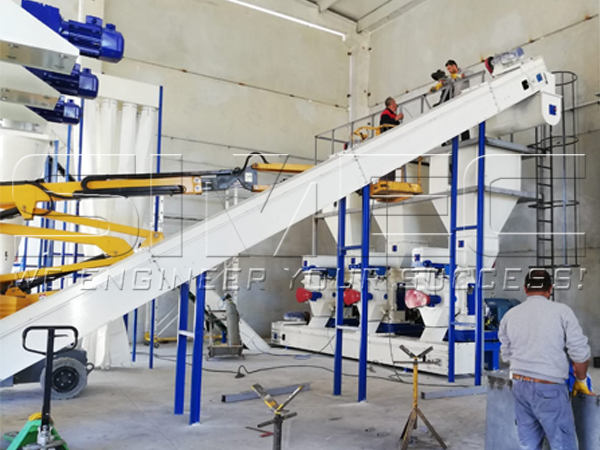 Chicken Manure Pellet Plant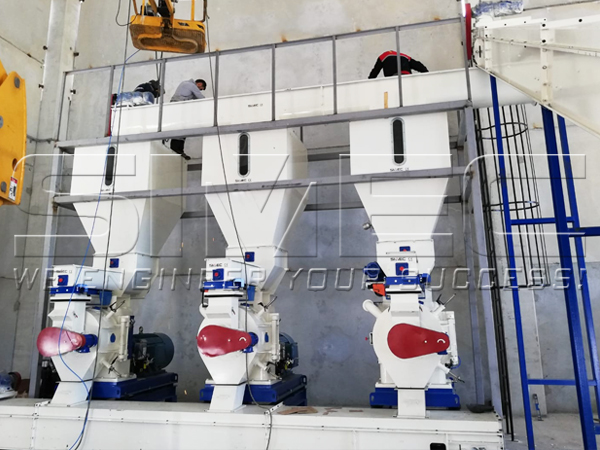 SPM420 Pellet Mills
It's a very interesting project in Turkey. Raw material is chicken manure at 15~20% moisture, mixed with 10~15% sawdust and rice husk.
The complete chicken manure pellet plant consists of the following systems:
1. Chicken manure drying system.
2. 30 M3 dry manure buffer storage system, including caking shredder.
3. Pelletizing system, equipped with 3 sets of SPM420 pellet mills.
4. Pellet cooling and sieving system.
5. Pellet storage silo system.
All the conveyors are designed to be fully enclosed. Dust control throughout the project is of high standards. Operation hours of pellet plant are 16 hours/day. Production capacity of chicken manure pellets is 80 tons/day.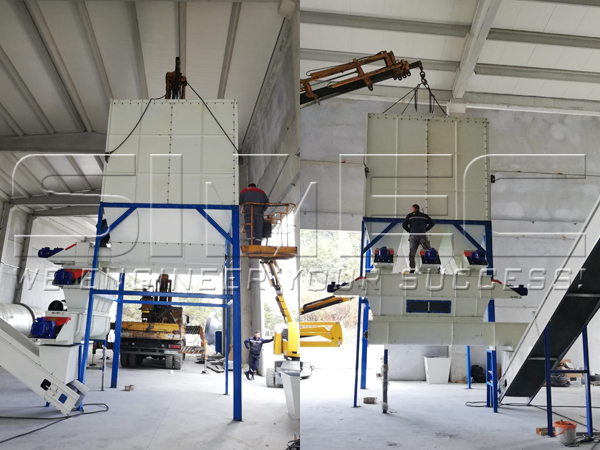 Buffer Bin and Shredder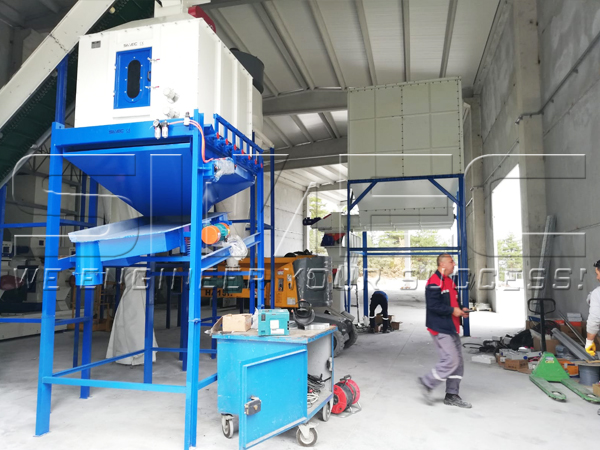 Cooler & Sieve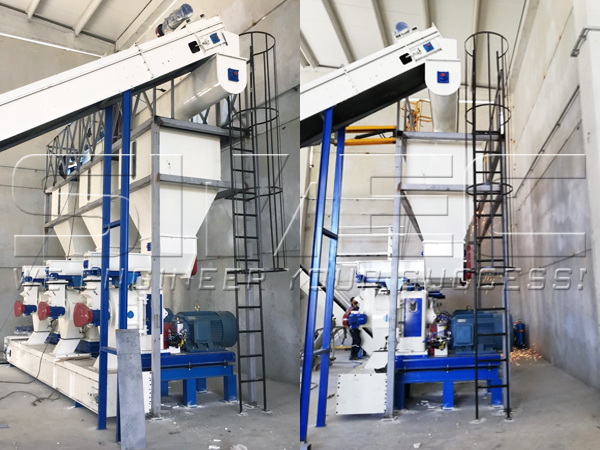 Pellet Machines
Meanwhile, SIMEC is involved in other fuel pretreatment projects for biomass power generating in Turkey. One of the projects uses reed straw as raw material. We have designed the reed straw shredding & storage system. More information will be updated when the machines are installed.
If you have similar needs, please contact SIMEC.
---
© Copyright of articles and pictures on this site belongs to SIMEC. Any company, media, website or individual are not allowed to reprint, reproduce, repost, modify or use in other ways without permission. Otherwise SIMEC will have the right to pursue legal responsibilities.