Belt conveyor
Brief Introduction of Belt Conveyor:
It mainly consists of frame rack, belt, roller, tensioner, transmission part. The frame rack is made of steel, and the belt is made of cotton or nylon as the core. It has the advantages of big conveying capacity, simple structure ,convenient repair and standard parts.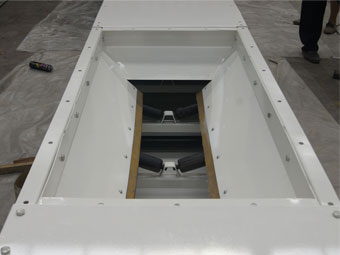 Material inlet of belt conveyor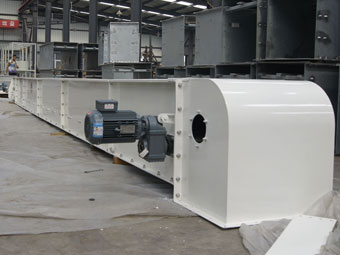 Belt conveyor
Features of Belt Conveyor:
Large conveying capacity.
Noise reduction.
Simple structure.
Easy maintenance.
Energy-saving and low cost.