PALM EFB CHOPPING PROJECT IN KRABI, THAILAND
In May, 2017, SIMEC supplied two sets of palm EFB chopping machines to our Thailand client located in Krabi, the client has a 10 MW steam turbine biomass power plant, using palm EFB as the fuel for the biomass boiler. Raw material palm EFB moisture content is about 65%-70%, and would be reduced to about 55% after pressing by palm EFB pressing machine. Pressed palm EFB will be cut into shorter fiber which can be easily fed into the boiler and fully combusted. In this power plant, around 600 MT of raw palm EFB would be burnt per day.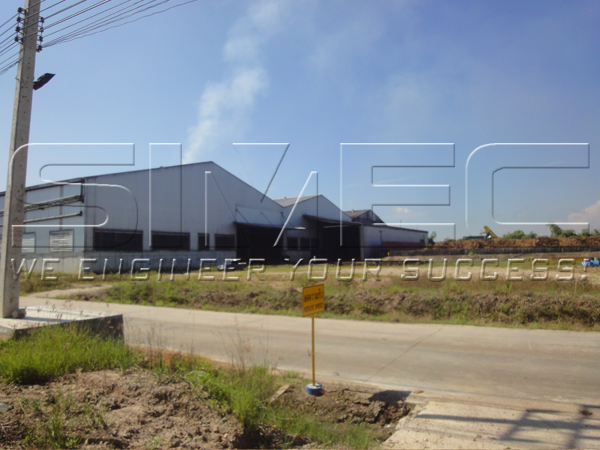 Krabi Factory in Thailand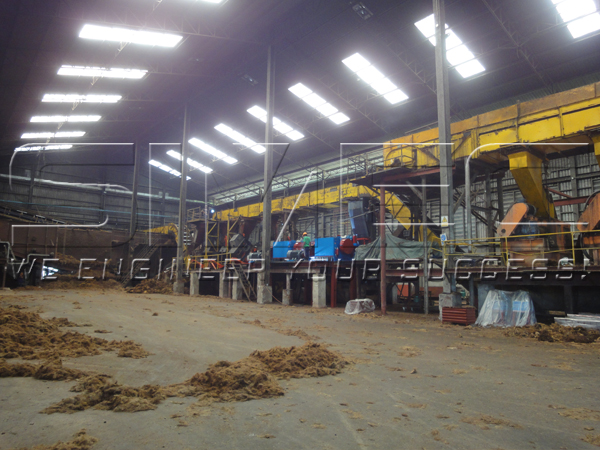 Krabi Factory Inner View
The client has 6 sets of disc blade cutters to deal with the pressed palm EFB before, but the palm EFB fibers being cut by these disc blade cutters are too long, which could not meet the boiler feeding and combustion system.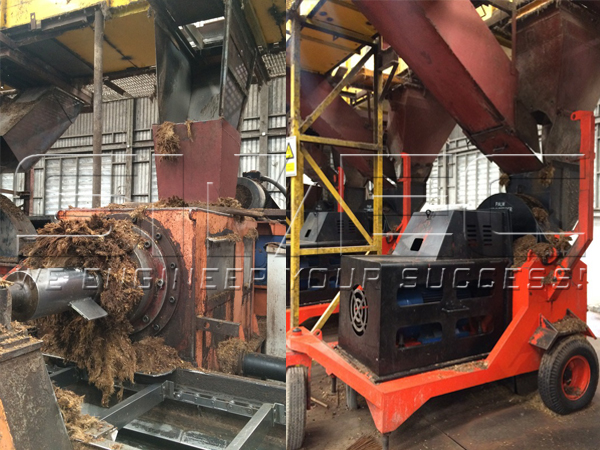 Former Palm EFB Presser and Chopping Machine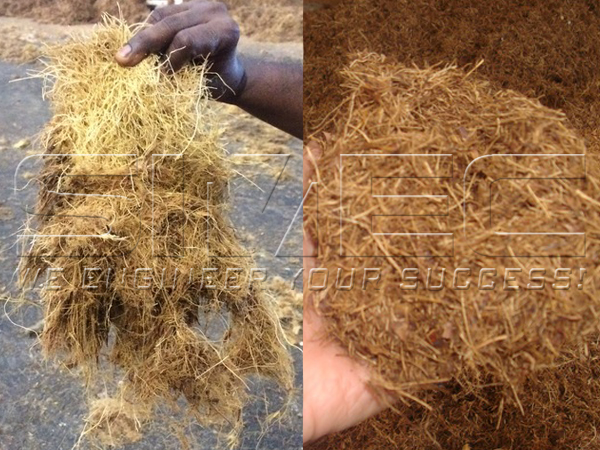 Compare Chopped Palm EFB by Disc Chipper and SIMEC Chopping Machine
SIMEC BX series
palm EFB chopping machines
are specially designed for palm EFB chopping, the raw palm EFB can be cut into short fibers with the length of 3-5cm. After consultation and communication, the client decieded to order two sets of BX-G318D2 palm EFB chopping machines firstly, and will replace the former palm EFB cutting equipment gradually.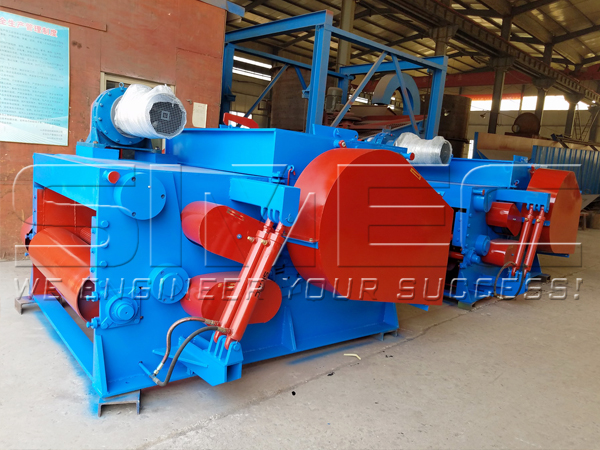 Two Sets of Palm EFB Chopping Machine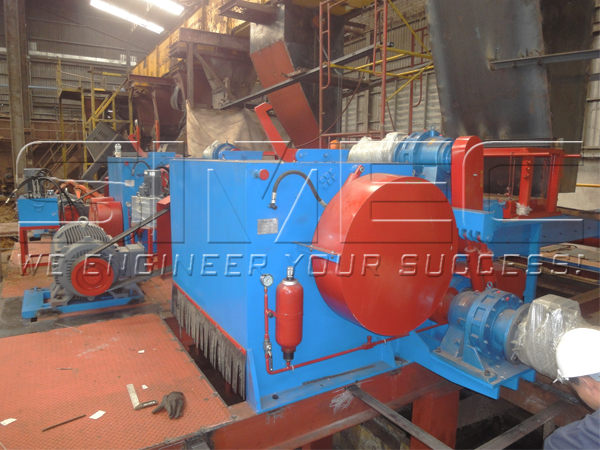 Palm EFB Chopping Machine in Krabi
For the aim of knowing the product condition of raw materials, the client ordered two load cell conveyors to matching the palm EFB chopping machines, the load cell conveyor can weight the real-time capacity of the chopping machine and displays the data on the panel.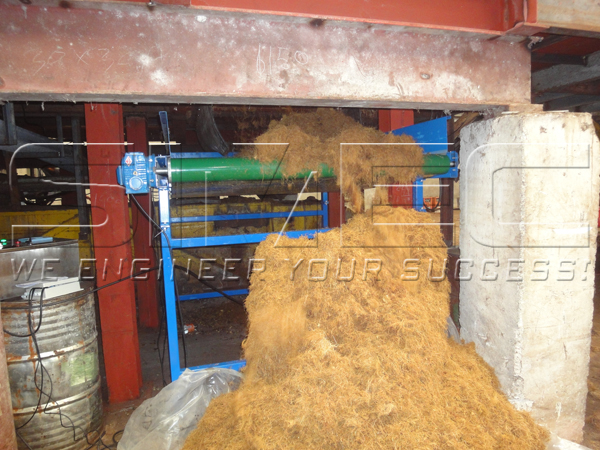 Load Cell Conveyor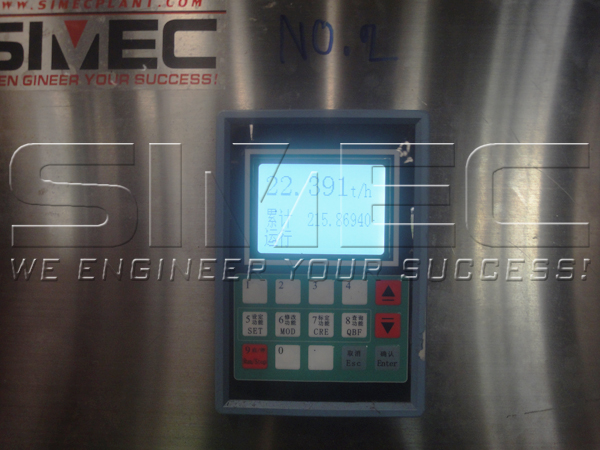 EFB Chopping Machine Output
Beside the palm EFB chopping machine and load cell conveyor, the client bought a set of SMD-2900 blade grinding machine in order to guarantee the output. Aftering running for a period, blade and knives of chopping machine would be no longer sharp because of wear and tear, leading to the capacity reduction. The automatic blade grinding machine is customized for the BX-318D2 palm EFB chopping machine to grind fly knife and dead knife regularly, keeping them sharp and maintaining high output.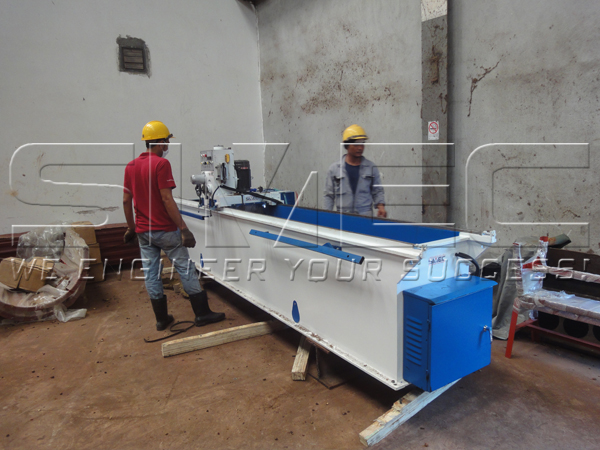 Grinding Machine in Thailand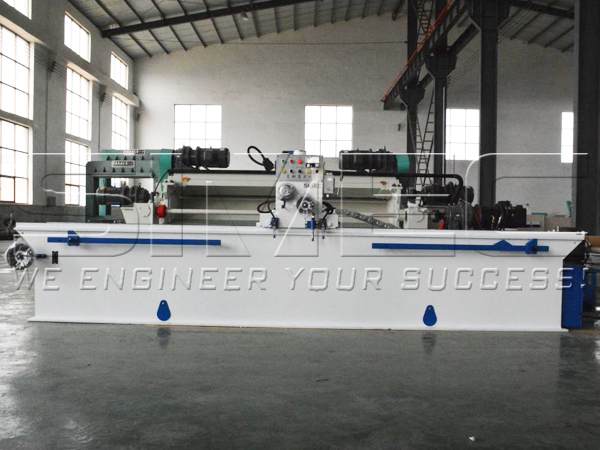 SMD-2900 Blade Grinding Machine
After installation and commissioning, the palm EFB chopping machines are working normally, output of each chopping machine reach to 20-25 mt/hour. Please click the link to watch the palm EFB chopping machine running video
http://www.simecpellet.com/blog/palm_efb_chopping_machine_running_in_thailand.html
. SIMEC technicians conducted on-site training for local staffs of the project. The Thailand client is satisfied with the cutting result and output of the chopping machines.
SIMEC will provide after-sales services and other palm EFB dealing equipment to the Thailand client in the future.