Palm EFB Pellet Plant
Position:
Project Sales Director
Feb 02, 2016
Palm EFB Pellet is produced from shredded and dried EFB fibre.
With the growing demand for various kinds of biomass pellets supplying, more and more power plants, industrial boilers etc. prefer to the palm EFB pellets.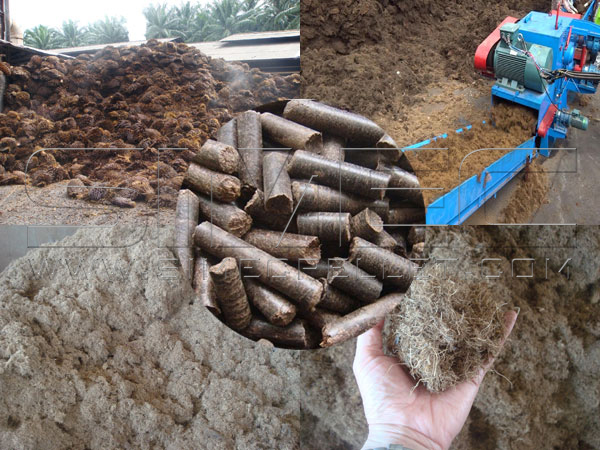 Palm EFB Pellet Process
Same as the renewable wood pellets, the palm efb pellets has the following advantages.
EFB pellet with Low Moisture in Nature;
High Heating Energy and Efficiency;
EFB pellet Easy Handling and Storage;
Pellet Suitable for most of the boilers grating systems;
EFB pellet Generate Low to No smoke during the Combustion;
Easy Control and Broad application.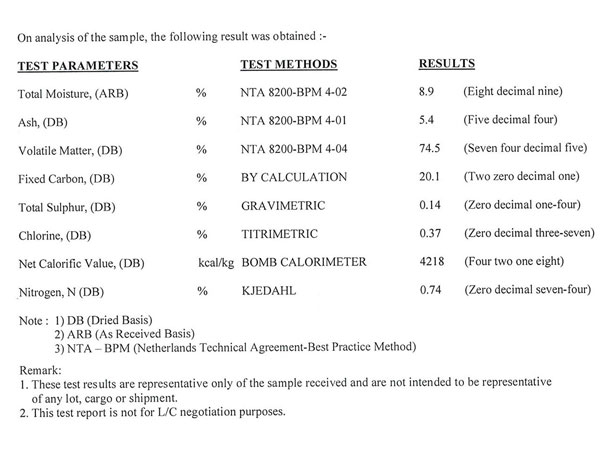 EFB Pellet SGS Report
As the increasing competition in the wood pellet supplying market, many pellet manufacturers or investors has turn their eyes on palm efb pellet production.
Comparing with the wood pellet production line, the following points of palm efb pellet line attract the investors attention.
Much cheaper raw material availible;
Abundant palm efb supplying from the palm oil plant;
High final pellets CV;
Lower investment cost.
The key technics of the palm efb production is the pre-processing system and the efb dust pellet mill.
SIMEC is always committed to supplying simple and economical efb pellet making solutions.
Comparing with the conventional palm efb pellet processing, we simplify the the production process.
Instead of the conventional efb extruding machine and cutting machine, the SIMEC BX series
palm EFB chopping machine
chops the fresh raw material with 60%-70% moisture into 20-30 mm efb fiber.
The efb fiber is dried by the exclusive anti blockage single layer palm efb fiber dryer. The moisture can be reduced to 15%-18%.
Crushed by the efb fiber hammer mill, the synchronized tooth-shaped driving pellet mill pressed the dust into good quality palm efb pellets.
Please click the below Link to get the catalogue of the Complete Palm EFB Pellet Production Line:
CATALOGUE DOWNLOAD