Startup of 3PTH Containerized Pellet Plant in Padang, Indonesia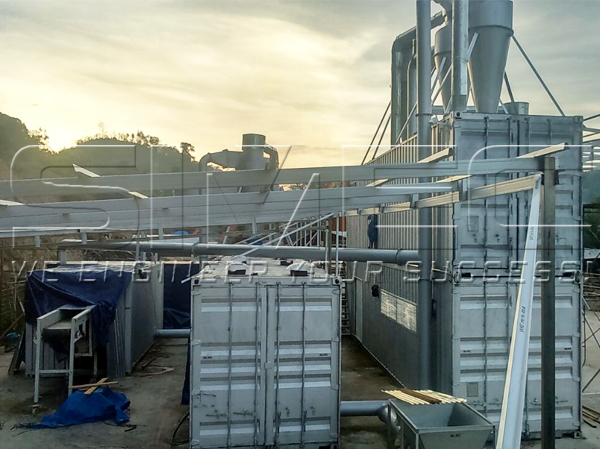 SIMEC Mobile Pellet Plant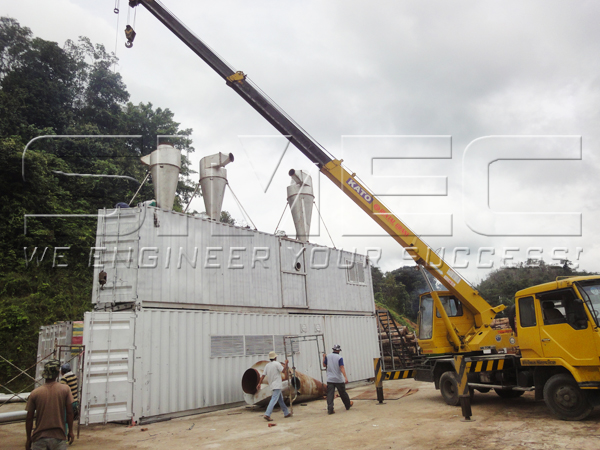 SIMEC MPL Project in Indonesia


After days of installation and commissioning, one of SIMEC Wood Pellet Plant is ready for large-scale production. It is located in a beautiful seaside city, Padang, Indonesia. Usually, installation and commissioning work of containerized pellet plant is able to be finished within 2 weeks. Unfortunately, the frequent rain in the mountain area delayed our pace and extended it into 4 weeks.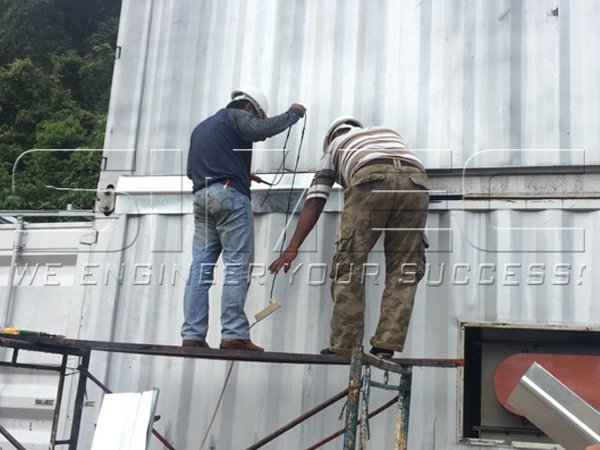 Install covers to cope with rain in mountain area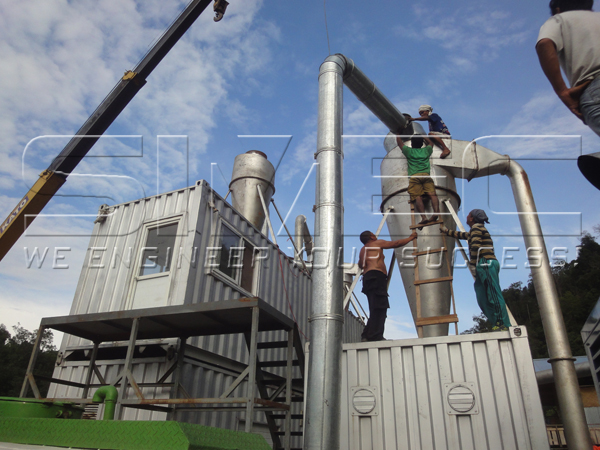 MPL installing on site


This is a 3TPH Containerized Pellet Plant which has better mobility and adaptation in the wild. It's located in a mountain area and nearby saw mills which is the material source for this pellet project. The nearest saw mill next door is able to supply 15~20 tons of wooden waste per day and it's able to support 5~7 hours production of 3TPH containerized pellet plant.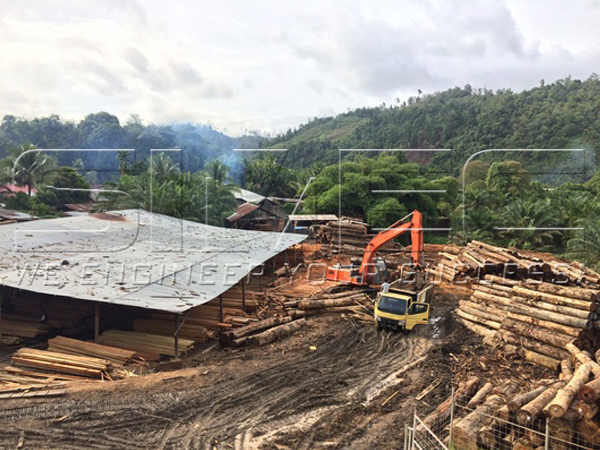 The saw mill next door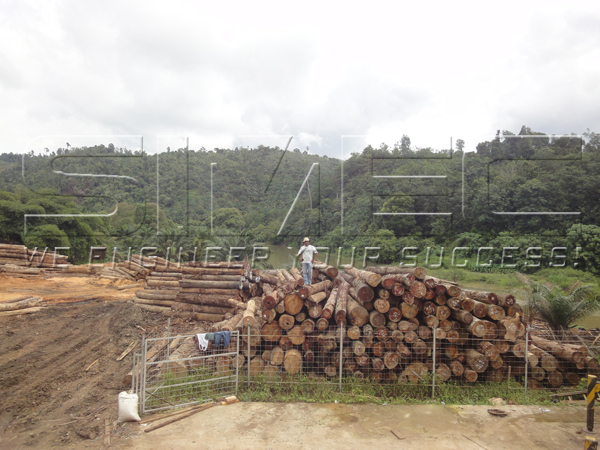 Wood logs at padang


Based on complete production processes: Chipping-Crushing-Drying-Pelletizing-Cooling, it's able to process high moisture content materials and big size materials.
On site, the raw material is sawdust on storage and fresh wooden offcuts. Abundant raw materials nearby reduce the delivery cost for pellet plant extremely.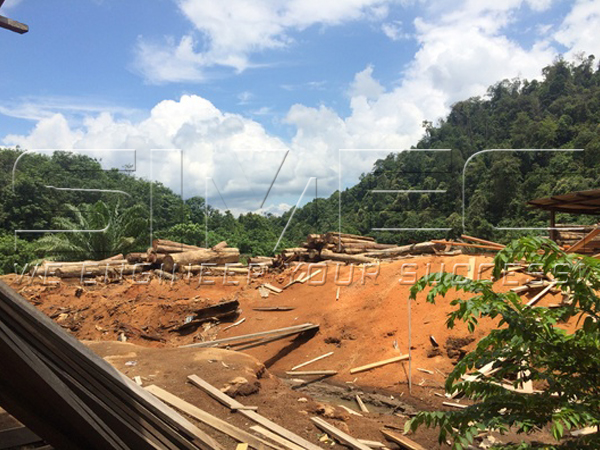 Plenty of sawdust at storage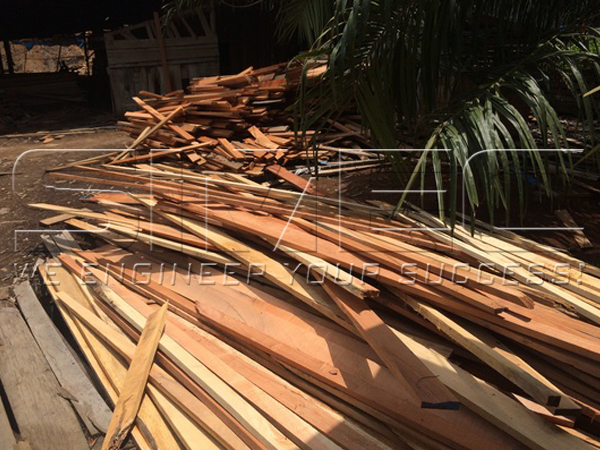 Wood offcut


Considering working in the wild, the entire system is powered by a 500kw genset. Even the surrounding material of this saw mill runs out, this entire system with genset is able to be delivered to another saw mill by trucks.


Entire containerized pellet plant and the diesel tank & genset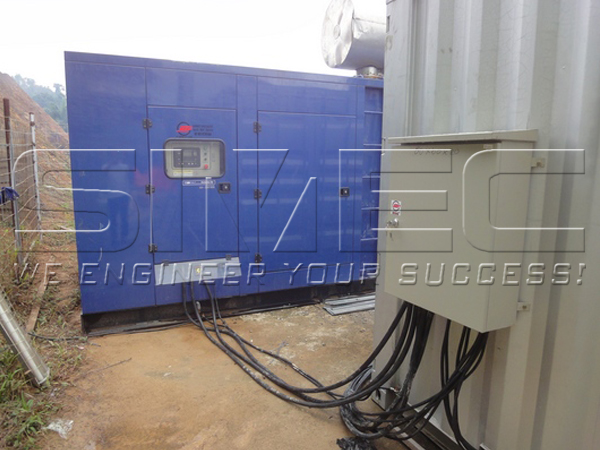 Genset and control distribution box


Benefit from a remote operation system and CCTV, the operators are able to operate the entire system in the office. All of the connections and cables were obligated in SIMEC workshop, so we just lift the office container into right position and did an easy connection job, the remote operation system is able to work immediately.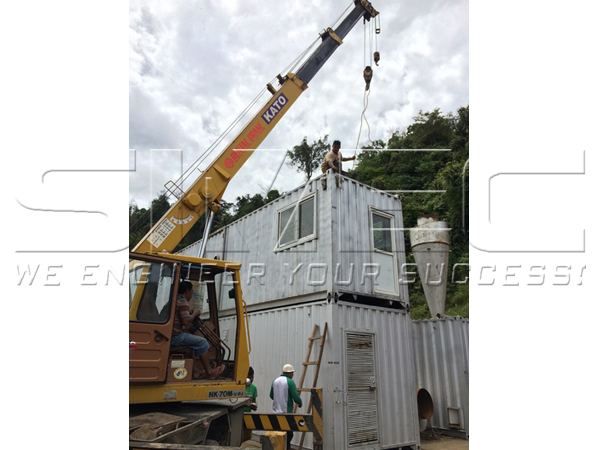 Lifting of office container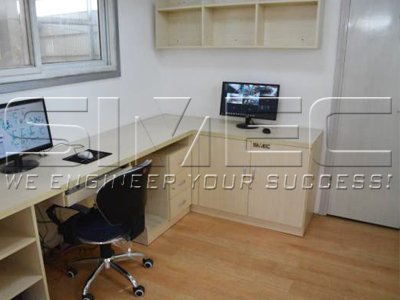 Office container remote operation system and CCTV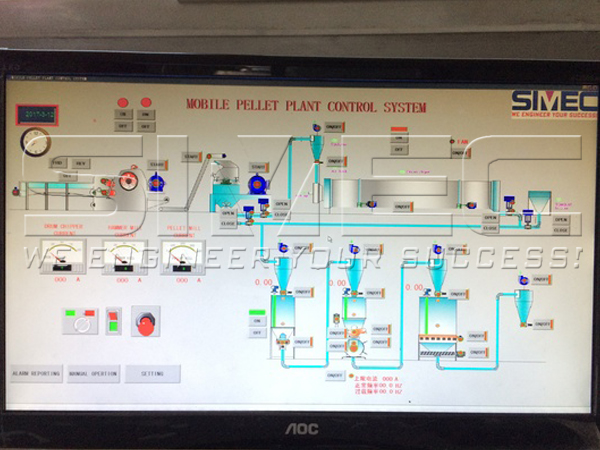 Interface of entire remote operation system

This project is a pilot project which is supported and promoted by local Forestry Bureau. It's aimed at helping local people to process wooden waste in an efficient way which generates benefits at the same time. In the past and even nowadays, the wooden waste is only burnt into ash which is an easy but environmentally harmful way. SIMEC Containerized Pellet Plant plays and important role to solve this situation. All the waste can be reused and produced into Bio-fuel pellets for sale. There are both environmental benefit and economic benefit for all parts: Local government, saw mill owner and pellet plant owner. The pellets produced are delivered to Padang port for distribution and exporting efficiently.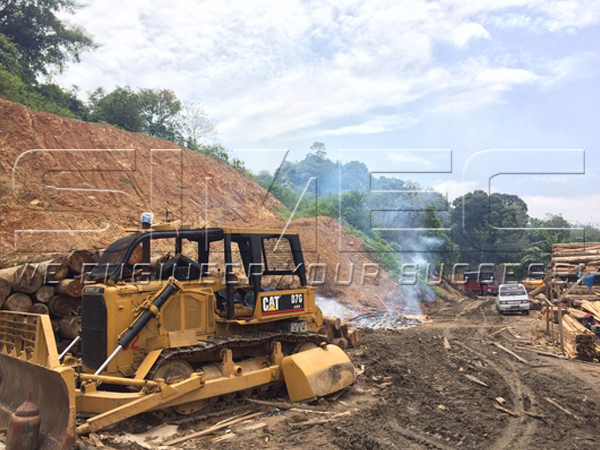 Wooden offcut is treated by burning


Welcome for your inquiry if you are involved in a similar situation. SIMEC will offer a complete mobile solution and fixed type solution as per your detail requirements and materials. Also we can offer technicians to direct installation and production on site.

We engineer your success!