ENplus A1 Grade Pine Wood Pellet Project in Poland
Accompany with the chill sea breeze coming from the Baltic Sea, SIMEC greets a new wood pellet project in Poland. With the abundant supply of wooden sources, Poland has advantaged conditions of developing wood pellet industries. Extensive pine wood plantations and a large number of saw mills supply quality materials continuously. It's really helpful to produce high quality ENplus A1 grade wood pellets.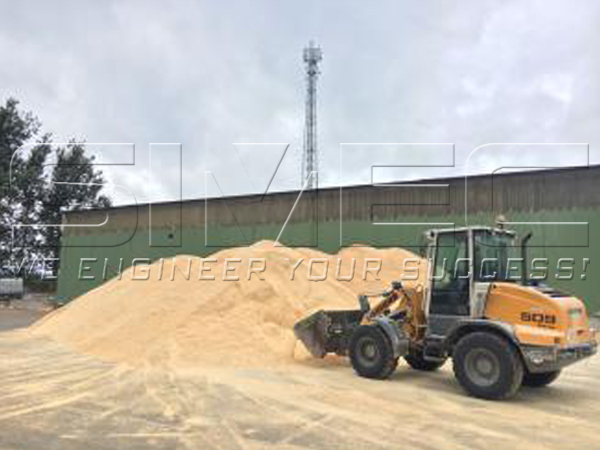 Pine Wood Sawdust Onsite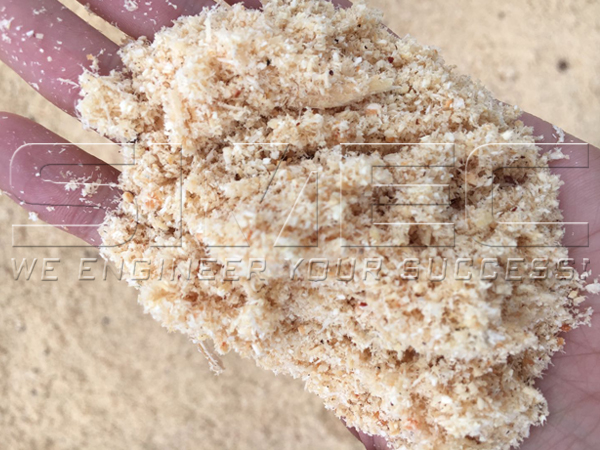 Pure Pine Wood Sawdust
The client has owned a 4.5TPH wood pellet plant already. Its technology and machines were supplied by Polish suppliers in the past. After researching and comparing, the client chooses SIMEC as his new supplier of a 9TPH pellet project for expansion. This plant was designed and manufactured by SIMEC completely, including its full automatic control system. Every machine and accessory conforms to CE certificate and European standard. Based on the contract, we have carried out first stage of the project with 3TPH capacity.
The production will start before the winter comes. The wood pellets are sold to retail outlets and power producers throughout Europe, including the United Kingdom, Germany, Poland, Italy and Denmark.
Being the core equipment of a pellet plant, the pellet mill decides its competitiveness. One set of SIMEC
SPM780 wood pellet mill
's production capacity equals to two sets of European local pellet mills, furthermore SIMEC technology needs much lower energy consumption.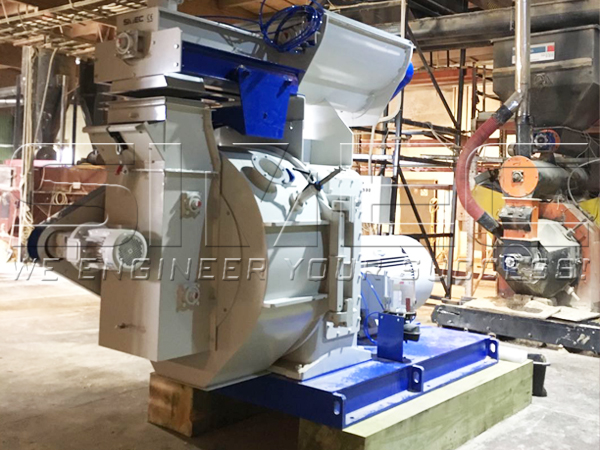 SPM780 Wood Pellet Mill Under Installation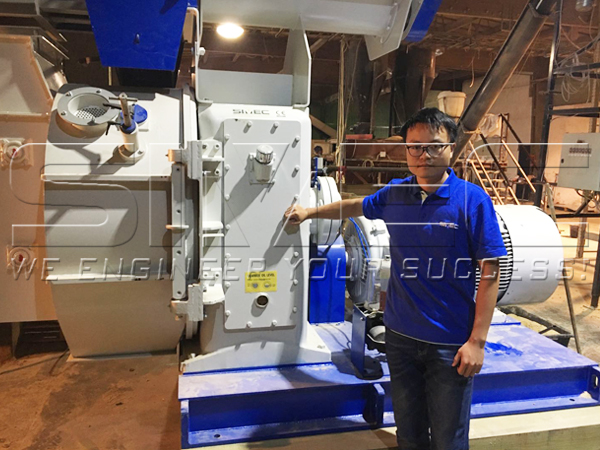 SIMEC SPM780 Pellet Mill for Poland
Accompany with automatic lubrication system, it's able to achieve 24*7 non-stop production of ENplus A1 grade pine wood pellets.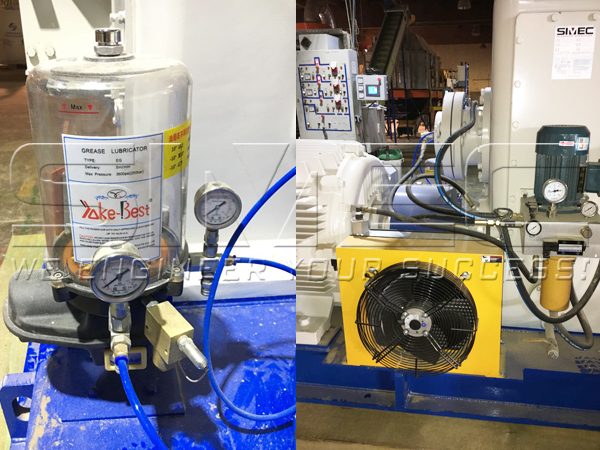 Full Automatic Lubrication System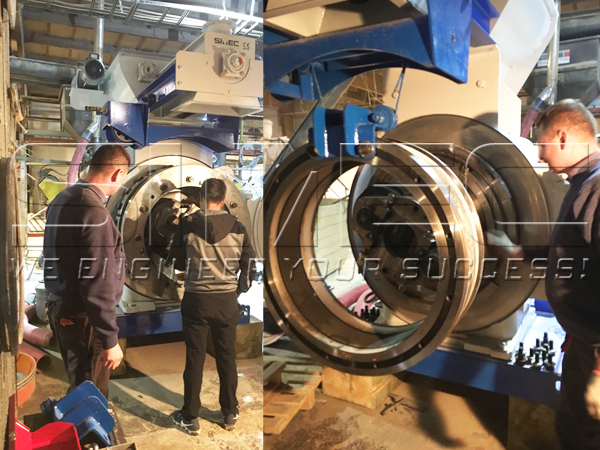 On Site Training
The hammer mill machine adopts our heavy model MFSP140x120. It's able to achieve 5~6TPH fine crushing capacity. And its feeding direction and main shaft rotary direction can be changed accordingly. Once one side of the hammer blades are worn mostly, the operator can change the rotary direction to use the unused side of the blades which extends its life span and avoid down time for blades changing. And also its bearings of main shaft are equipped with automatic cooling system. To keep bearing under normal temperature and extend their life span.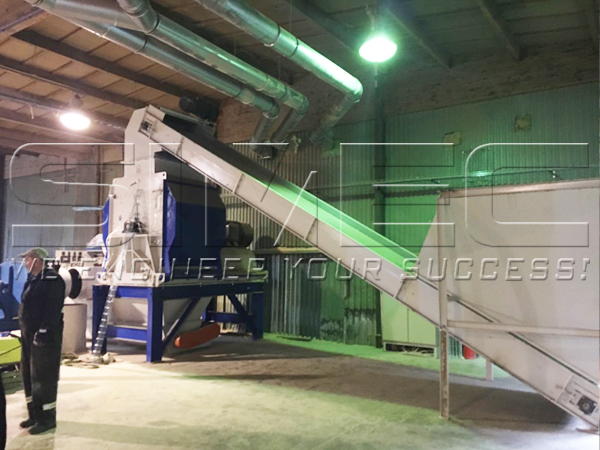 Wood Hammer Mill System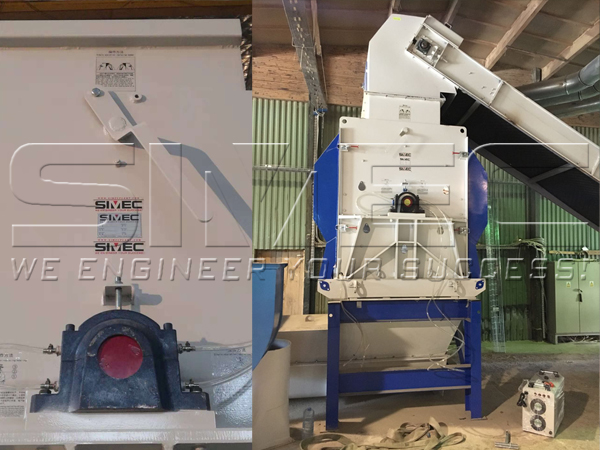 Automatic Bearing Cooling System
And also, it is equipped with dust filtering system. Conform European emission standards strictly.
As one of key processes of the entire pellet plant, accurate moisture control is important for the pelletizing process. To improve drying efficiency and accuracy, this drying system adopts automatic moisture detection and control system. Input and output moisture of the sawdust which is fed into rotary drum are under detected continuously. If any moisture goes out of the setting value, the drying system shall start a series of actions based on certain compensation mechanism. So as to achieve proper moisture output. To improve safety production level, our system also adopts automatic spark extinguishing system whose stability and sensitivity is ensured.
And also,our drying system adopts water film dust removal system which is able to ensure the exhaust gas emission of drying system conform to European emission standards.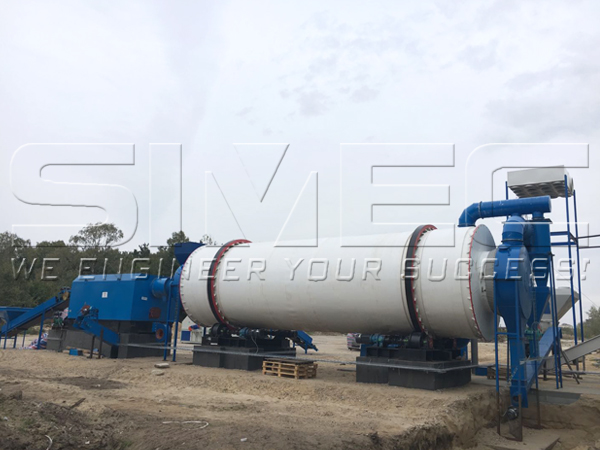 Automatic Sawdust Drying System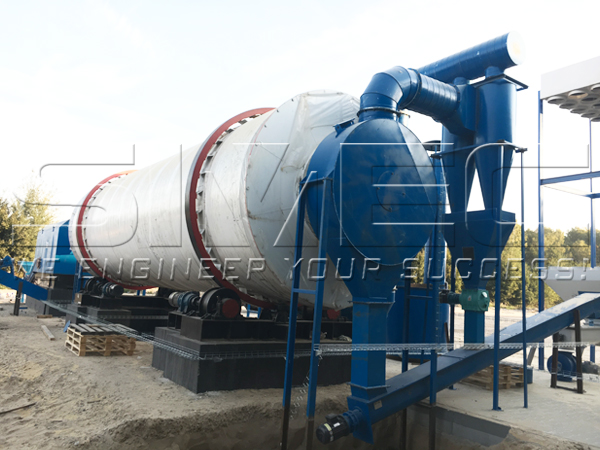 Complete Wood Sawdust Drying System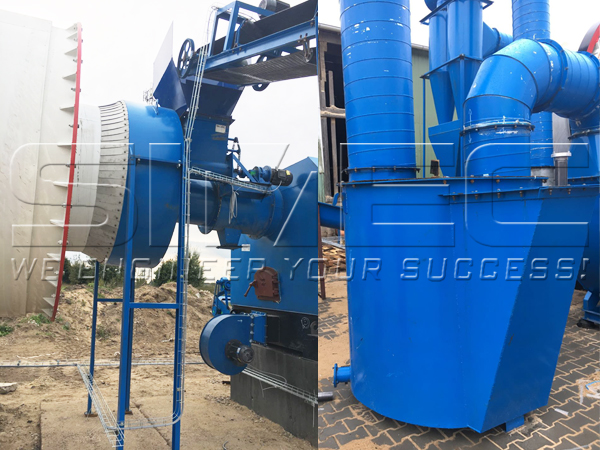 Sawdust Input and Emission Purification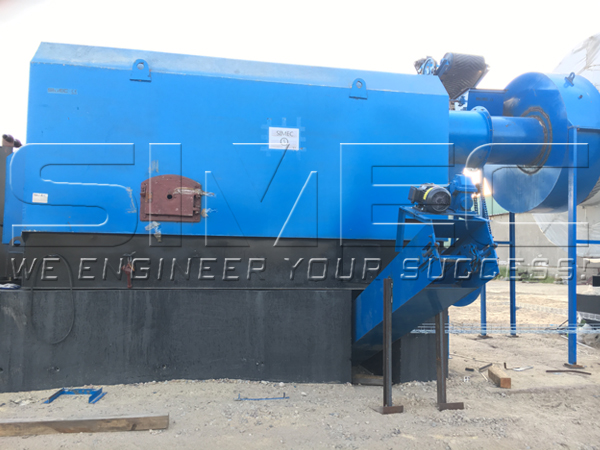 Biomass Hot Air Stove
Wish our Polish client catch up the coming season of pellet sales. We shall come and continue Stage two of his project in 2019.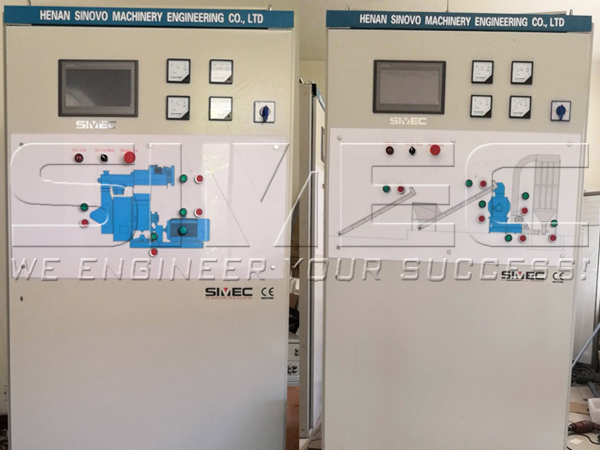 PLC Control Cabinet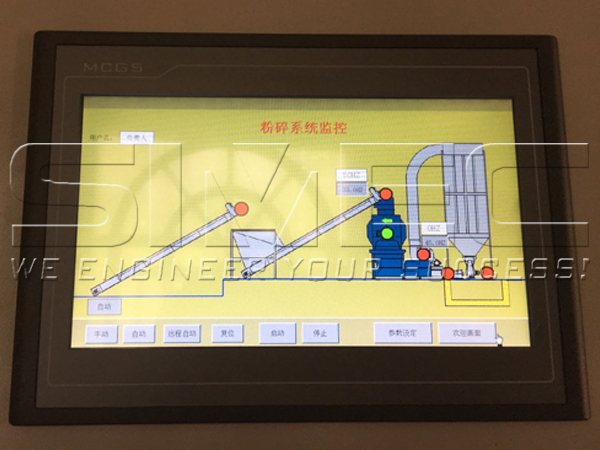 Crushing System Control Panel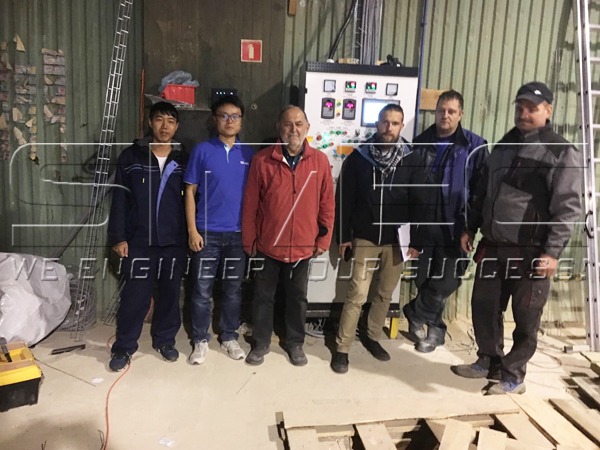 SIMEC Engineers and Polish Team
If you have abundant material supply and plan to start up your own biomass pellet business. Please feel free to contact with us. We will offer a complete solution based on your condition and requirements.
We engineer your success!