Biomass Leaching Apparatus
Position:

Managing Director

Dec 18, 2020

SIMEC biomass leaching apparatus adopts state of the art technology. It consists of two sets of leaching conveyors, two feeding augers, liquid circulation system, liquid tank and control system.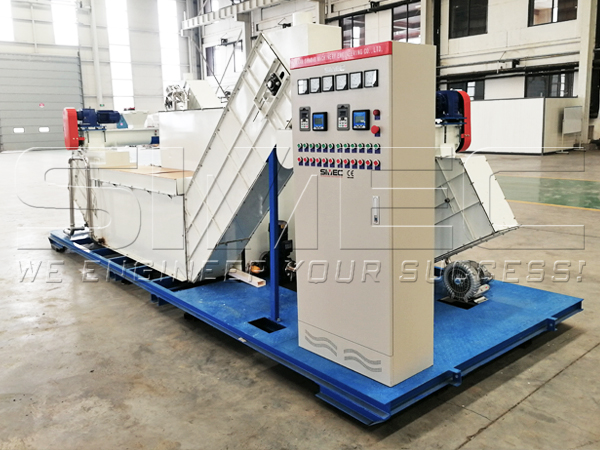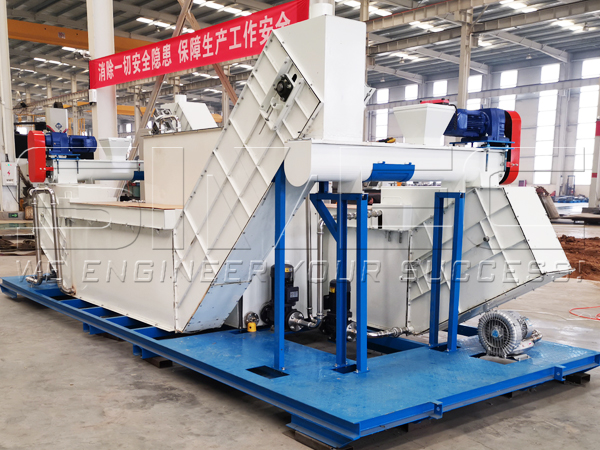 Biomass leaching apparatus can be applied to continuous leaching experiment & research under the conditions of different biomass materials, different leaching temperature and different leaching time. Through experimental research, we can explore the changes of alkali metal & chlorine content, ash content of different raw materials before and after leaching.
This apparatus adopts soak leaching process. High pressure spray pump press the material dip into the liquid from the top, meanwhile air blower generate airflow to push the material upward, by this process, material rolls up and down in the leaching liquid, so as to achieve the best leaching effect.
The leaching apparatus features compact design, simple and accurate operation. Operator can conduct experiment in a limited space. It can help clients who set up biomass leaching projects to collect relevant experimental data, further analyze and research the leaching result to improve commercial operations.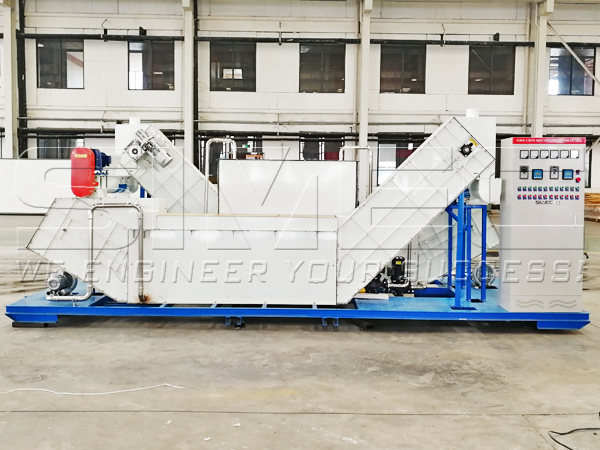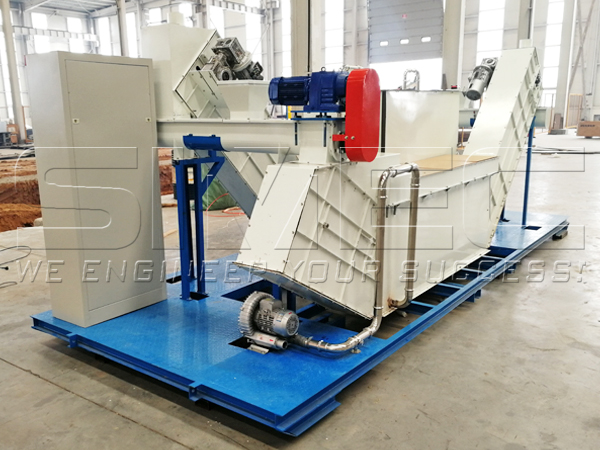 Features:
The apparatus adopts dual leaching conveyors which are equipped with electric heating and liquid spray system. It can achieve the experimental purpose of leaching different biomass materials under different conditions at different temperatures.
Compact in structure, small in footprint, simple but accurate in operation.
With the help of PH sensor and temperature sensor, both PH value and temperature of leaching liquid can be monitored, ensuring efficient and accurate leaching.
Modular design helps to minimize the client's installation and commissioning work. All mechanical and electronic components of the equipment will be installed and debugged before delivery.
Parameters:
| | |
| --- | --- |
| Model | BLLA210 |
| Leaching Conveyor Moter Power | 1.5 KW*2 |
| Feeding Auger Motor Power | 1.5 KW*2 |
| Spray Pump Motor Power | 3 KW*2 |
| Circulation Pump Motor Power | 1.5 KW*2 |
| Air Blower Motor Power | 0.75 KW*2 |
| Electric Heating Power | 12 KW*2 |
| Total Power | 40.5 KW |
| Feeding Material Length | 20~50 mm |
| Processing Capacity | 0.172 m³/h |
| Leaching Time | 7~30min adjustable |
| Leaching Temperature: | room temperature to 99℃ |
| Overall Dimensions (L*W*H) (mm) | 5800*2200*2200 |
| Total Weight (KG) | 2500 |


For more information about SIMEC biomass leaching apparatus, please download the complete product manual:
SIMEC Biomass Leaching Apparatus
Open password is available for SIMEC customers.
If you don't have the read permission, please contact info@simecpellet.com