5~6 TPH Wood Pellet Plant in Ciamis
In October 2018, SIMEC has completed the commissioning of a brand new wood pellet production line. The project is located in Ciamis, West Java, Indonesia. Designed production capacity is 5~6 tons/hour wood pellets in diameter of 8mm, achieved by 2 sets of
SPM780 pellet mills
. The produced wood pellets will be supplied to local market in West Java and overseas market in South Korea.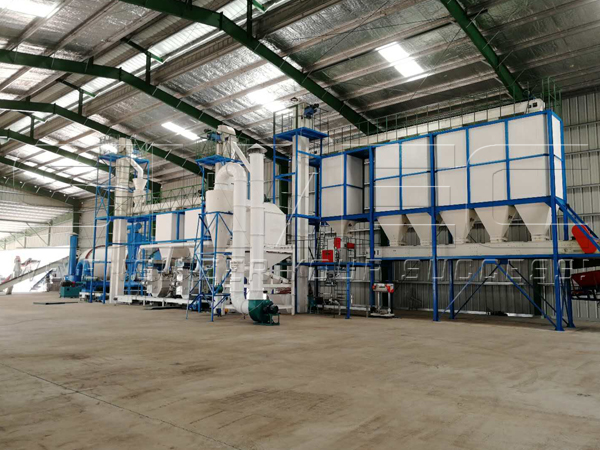 Complete Pellet Line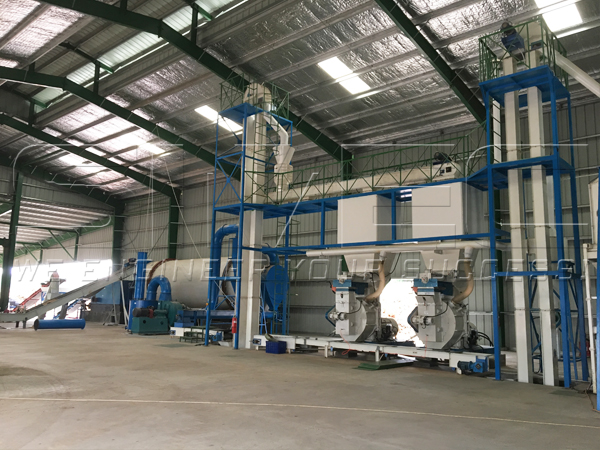 Dryer and Pellet Machines
The wood pellet plant includes raw material bulk discharging system, wood grinding system, wood chips storage system, hammer milling system, rotary drying system, pelletizing system, wood pellet cooling/sieving system, wood pellet storage/bagging system, container loading conveyor, PLC control system, etc. The project adopts almost 100% SIMEC technology.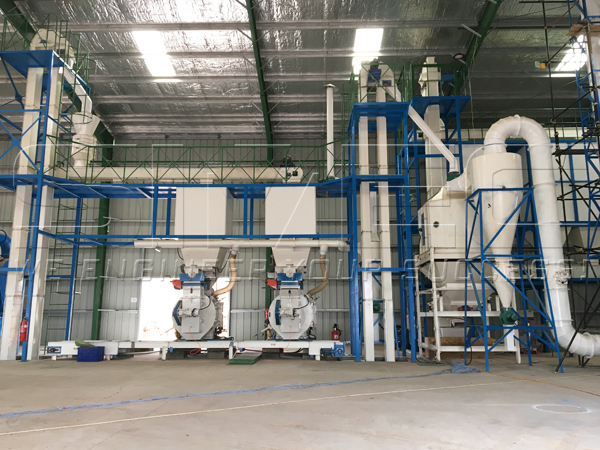 Pellet Mills and Pellet Cooler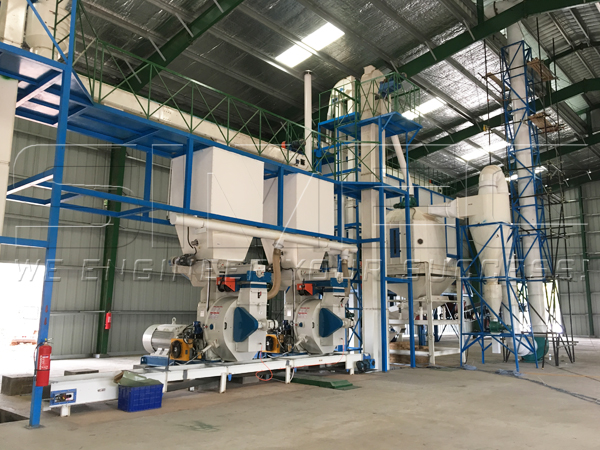 SPM780 Pellet Machines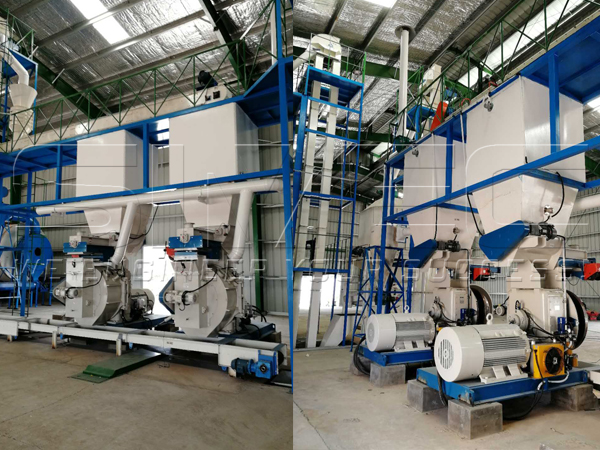 Wood Pellet Mills
Each set of SPM780 wood pellet mill has 2.5~3 tons/hour rated capacity. It's equipped with automatic grease lubrication system for roller bearings, and automatic oil cooling & lubricating system for gearbox transmission system. To meet client's production capacity expansion plan, SIMEC designed a reserved installation position for the 3rd set of pelletizer.
Pelletizing system will run itself automatically by PLC control system.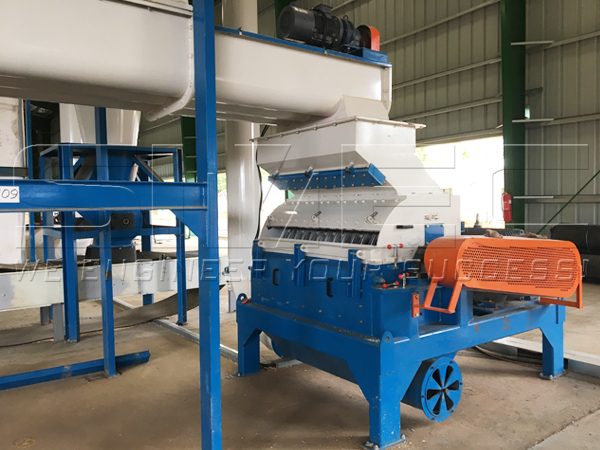 Wood Hammer Mill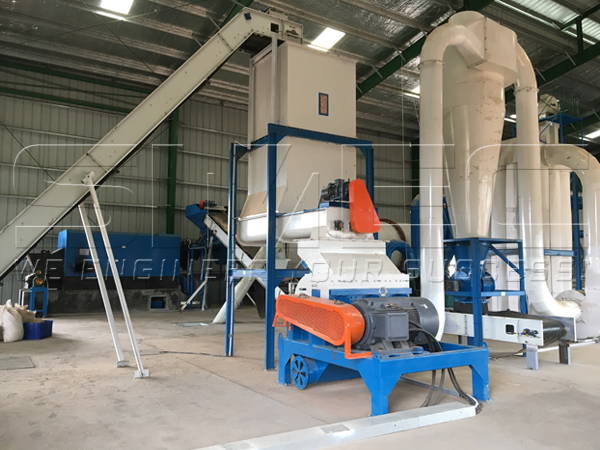 Complete Hammer Milling System
One set of
MFSP80-V hammer mill
is equipped to mill the wood chips into powder. Main motor is 160 KW. Saw head hammers are specially designed to improve wood milling efficiency. There's reserved installation position for the 2nd set of hammer mill.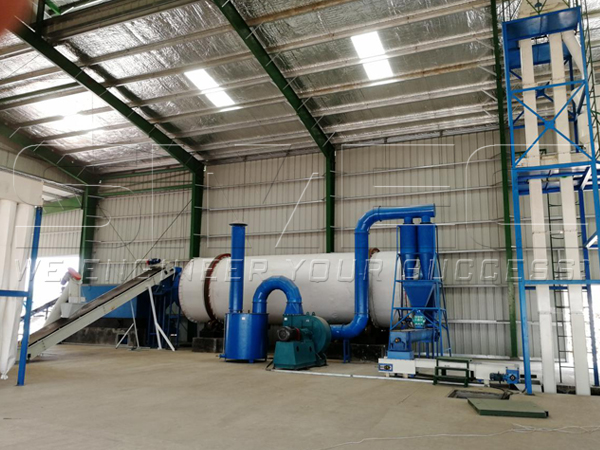 Rotary Drum Dryer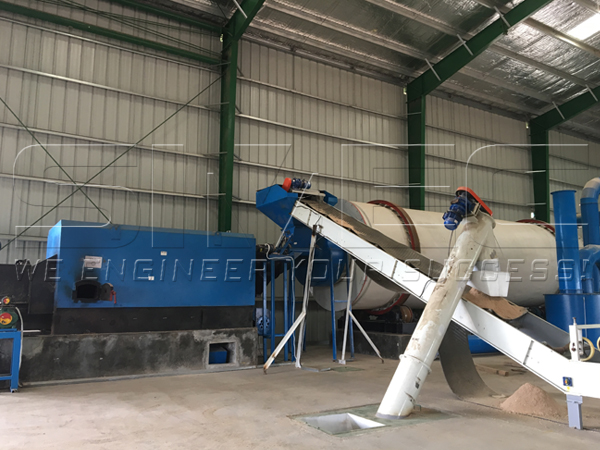 Hot Air Stove
Drying system adopts
HZG2.9x11 type triple pass rotary drum dryer
and automatic chain grate hot air stove. Gross weight of the rotary drum is 29 metric tons, while the hot air stove has 15 metric tons gross weight. The drying system will run itself automatically to produce qualified dry material. Only the fuel bin needs to be filled by loader every three hours. When the bin is empty there'll be automatic alarm to remind fuel filling. Stable drying temperature will be guaranteed by control cabinets and system engineering.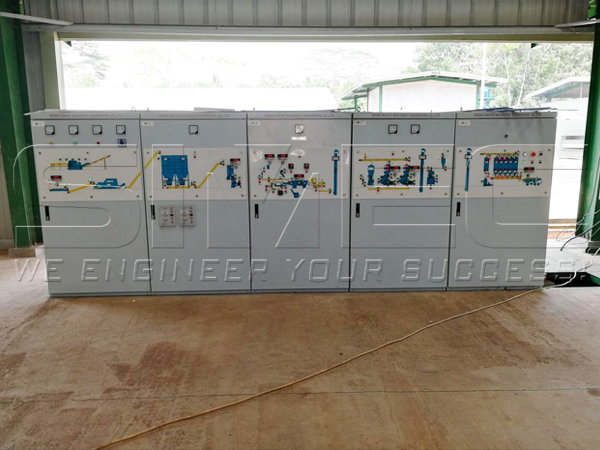 Control Cabinet Simulation Panel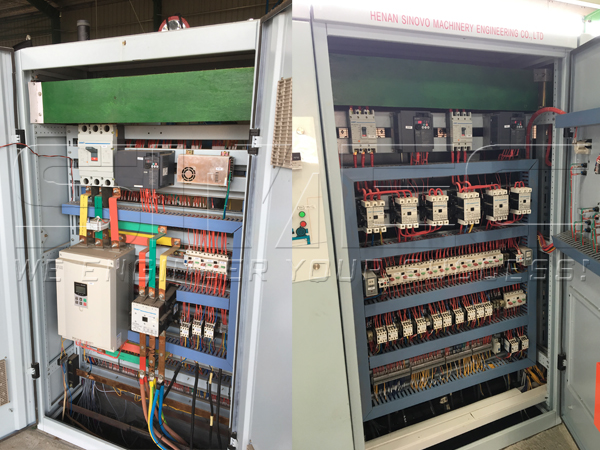 SIMEC Electrical Standard
PLC control cabinets include simulation panel for easy operation. They can be integrated with SCADA system for far distance monitoring and control.
Complete advanced design guarantees its ability to process a variety of raw material, such as saw mill waste, plywood plant waste, wood veneer plant waste, saw dust, etc.
Power source is from PLN (Grid), with electricity standard 380/220 volt, 50Hz, 3 phase.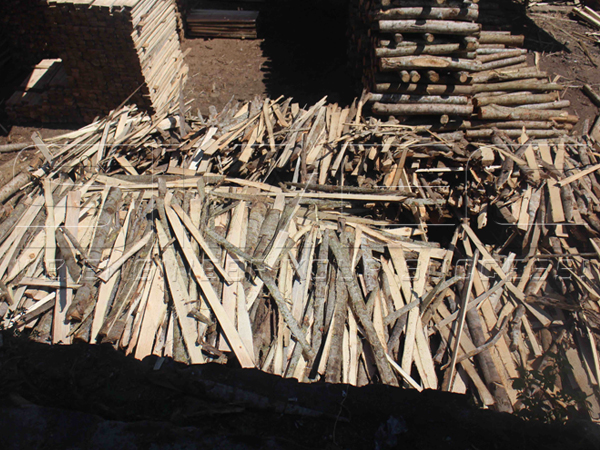 Saw Mill Waste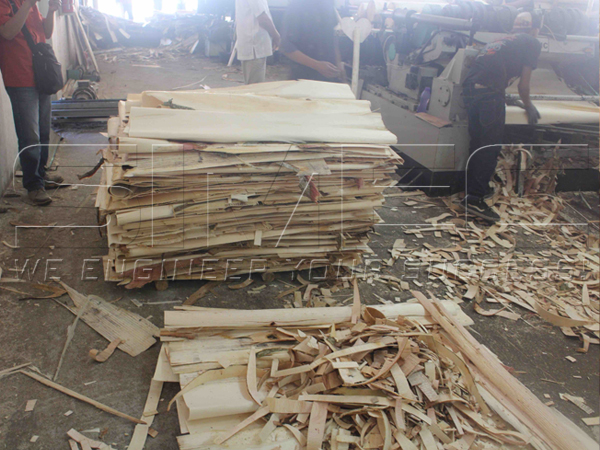 Wood Veneer Waste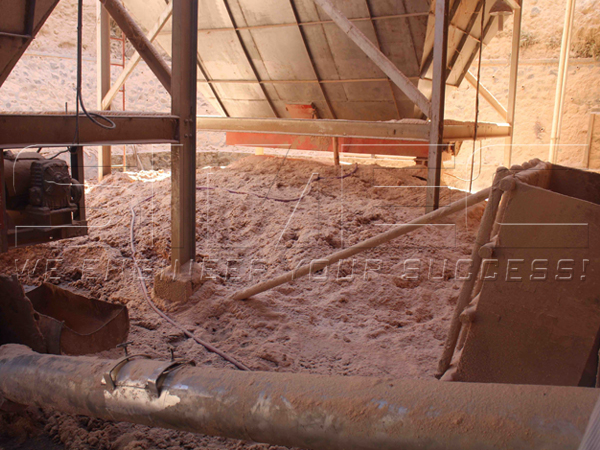 Saw Dust
Before the arrival of SIMEC engineers, our client has completed most of the installation work according to drawings and guide manuals. After detail inspection and individual test run, we operated the complete pellet production line in automatic control mode. It took more time to train the local workers, including operational training, maintenance training, spare part replacing, PLC control logic study, etc.
We'll keep in contact with our clients to provide instant technical assistance.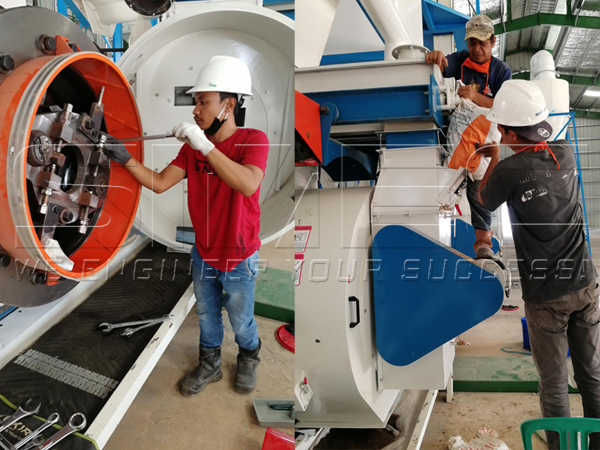 Operational Training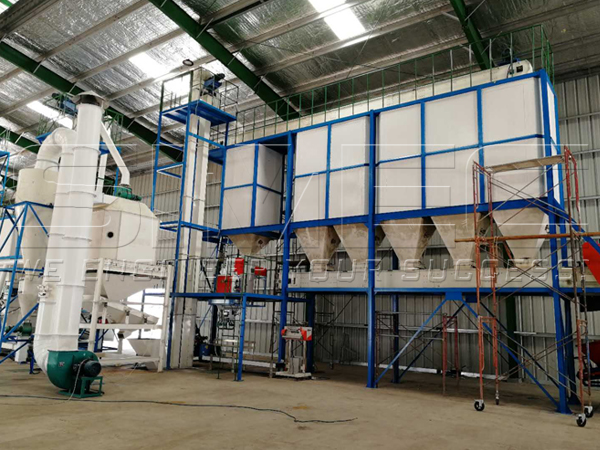 Wood Pellet Storage System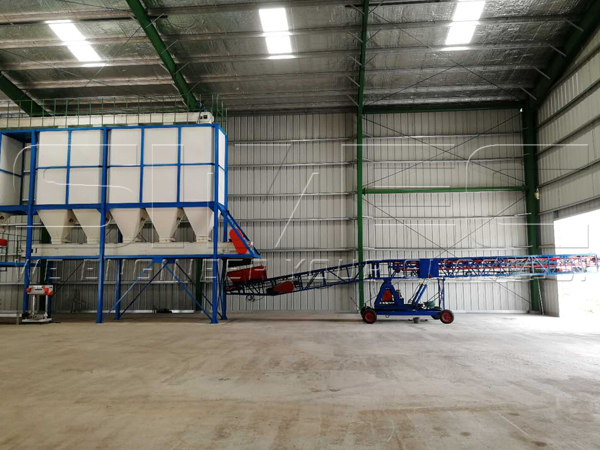 Container Bulk Loading Conveyor