Palm EFB Fiber Ultra-micro Pulverizer Delivered to South America
Position:

Project Sales Director

May 31, 2018

SIMEC has fabricated a set of SP-C750

Ultra-micro Pulverizer

for a client from the USA. The customer will pulverize the palm EFB fiber to fine powder raw material in Venezuela. The palm EFB ultra fine powder would be used as the raw material for animal feed.

This SIMEC SP-C750 ultra-micro pulverizer mainly consists of four parts, main body, cyclone, dust collector and electric control cabinet. Besides the palm EFB fiber, other materials with varying moisture contents can also be pulverized, such as PKS (palm kernel shells), grains, nuts, herbs, hard seed shells, seeds, chemical raw materials, charcoal, wood chips, etc.

Thanks to the patented T type knife and unique dual-grinding design of the pulverizer, the raw materials can be puverized into 5000 mesh ultra-micro powder at once. Without any screen inside the pulverizer, the particle size of the output powder is adjustable from 60 mesh - 5000 mesh.

We customized all of the motors to match the industrial electricity standard in Venezuela, 3 phase 440V, 60Hz.

The pulverizer has been successfully tested in our workshop, before being delivered to the destination port.


Here is the test video of SIMEC SP-C750 Ultra-micro Pulverizer: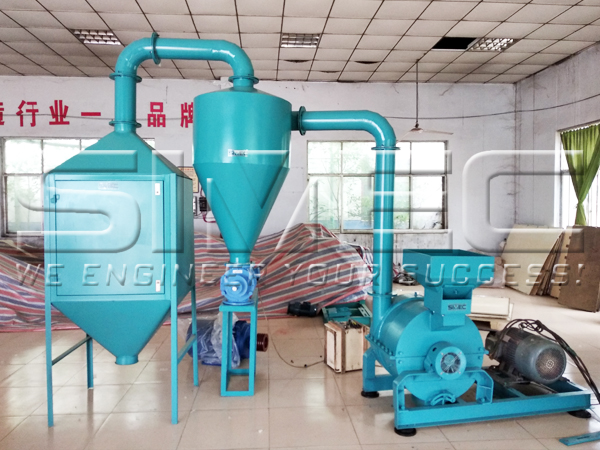 Complete Pulverizer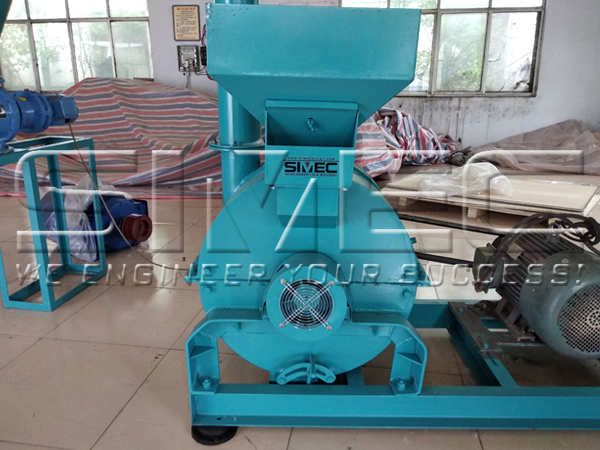 Pulverizer Feeding Hopper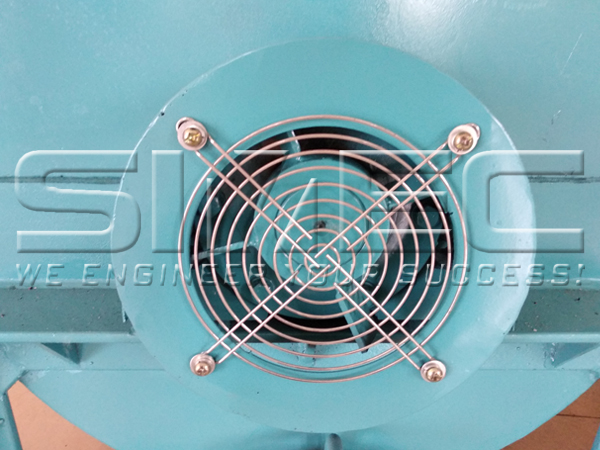 Pulverizer Main Shaft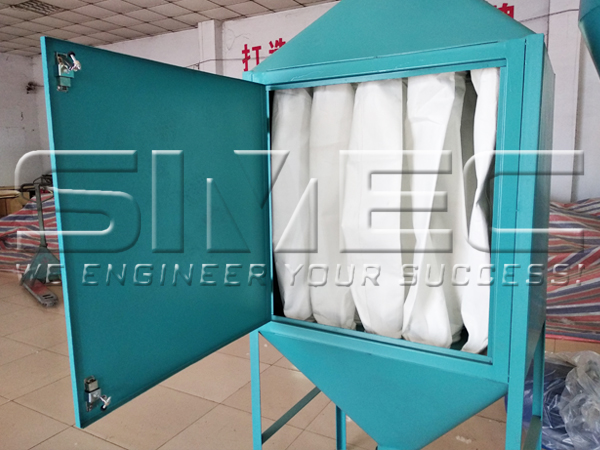 Dust Collector Inner View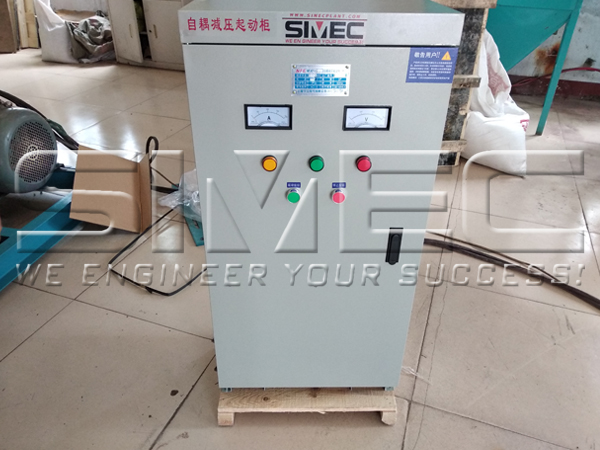 Pulverizer Electric Control Cabinet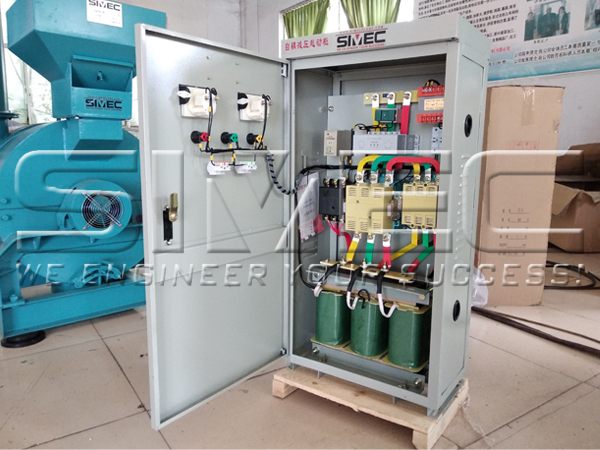 Inner View of Control Cabinet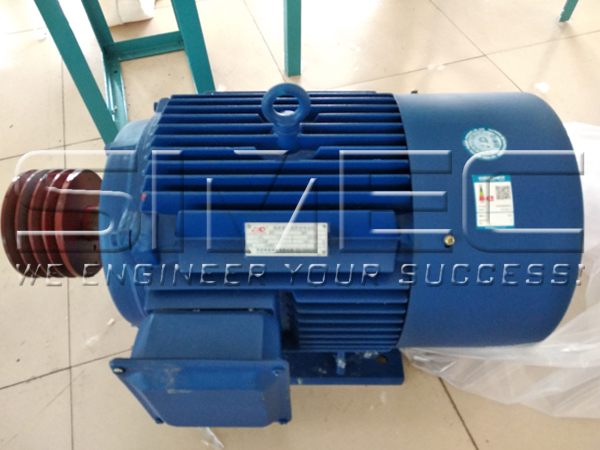 Pulverizer Main Motor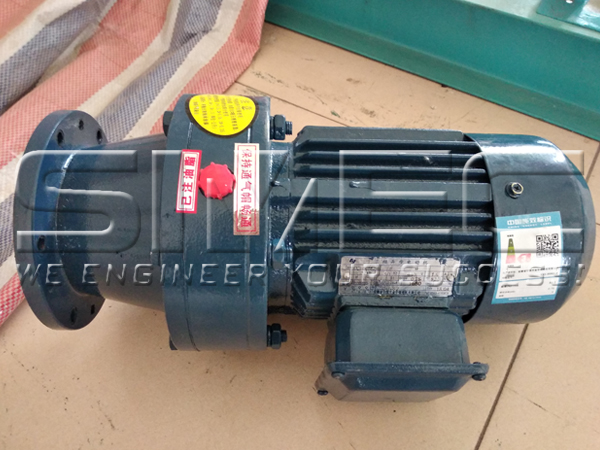 Air Valve Motor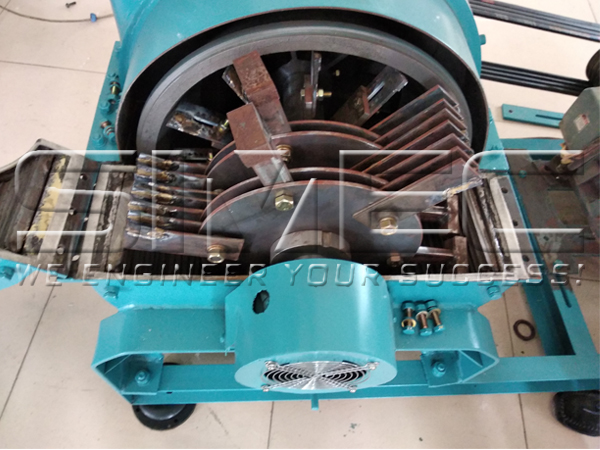 Pulverizer Blades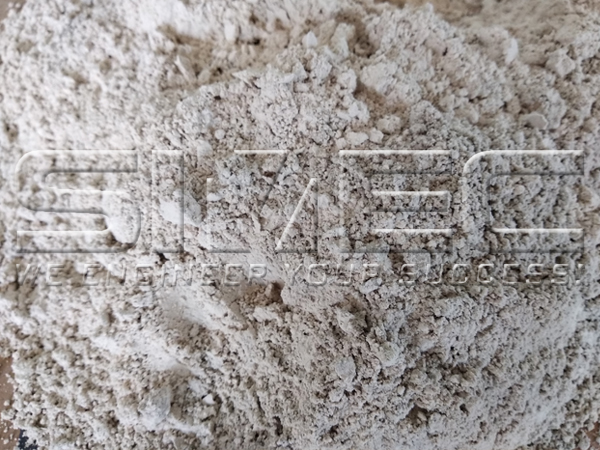 Pulverized Wheat Bran



The pulverizer is packed into 3 pcs of plywood cases. The detailed packing data is as follows:

| | | | |
| --- | --- | --- | --- |
| Case No. | Packing Size (LxWxH) (mm) | Weight (kg) | Shipping Mark |
| 1 | 1660x1110x1420 | 780 | SIMEC |
| 2 | 2300x950x870 | 190 | SIMEC |
| 3 | 800x650x1100 | 80 | SIMEC |
| Total: | 5.09 m³ | 1050 kg | |
The cargos will be delivered from Shanghai Port, China to Maracaibo Port, Venezuela.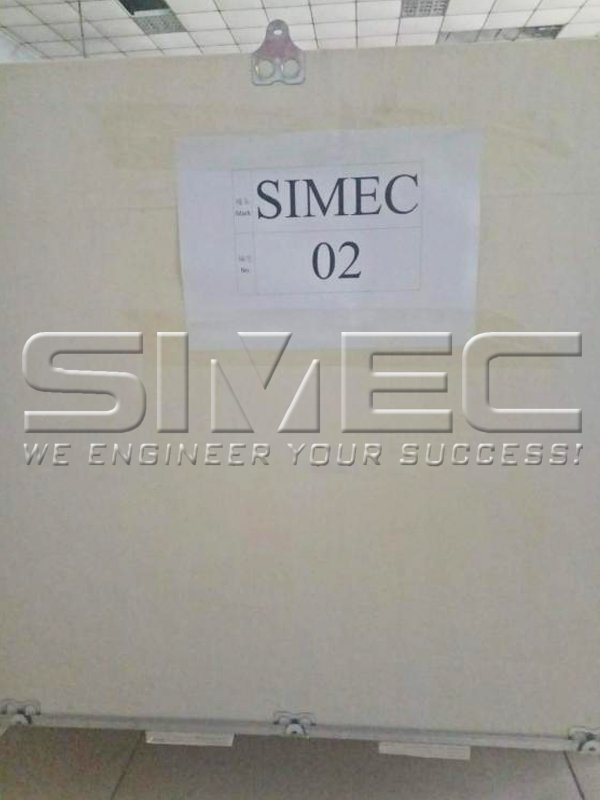 Packed Pulverizer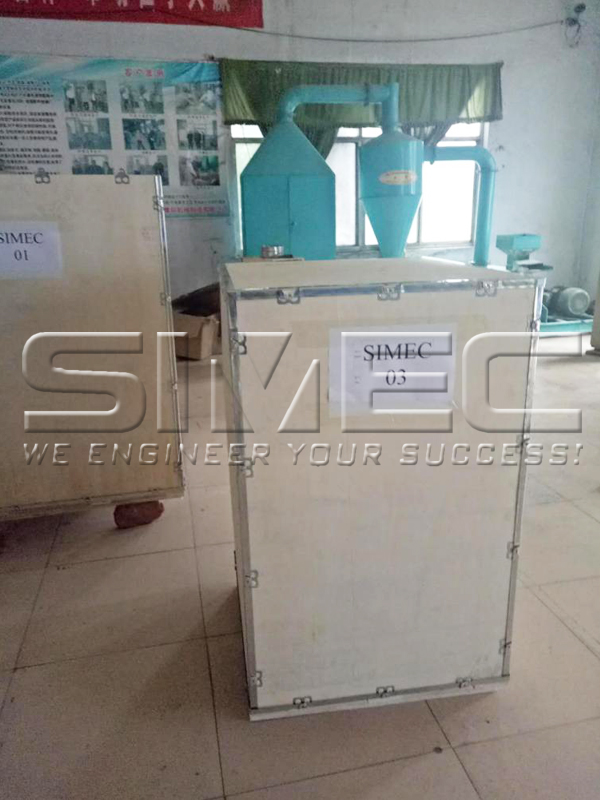 Packed Pulverizer Canbinet